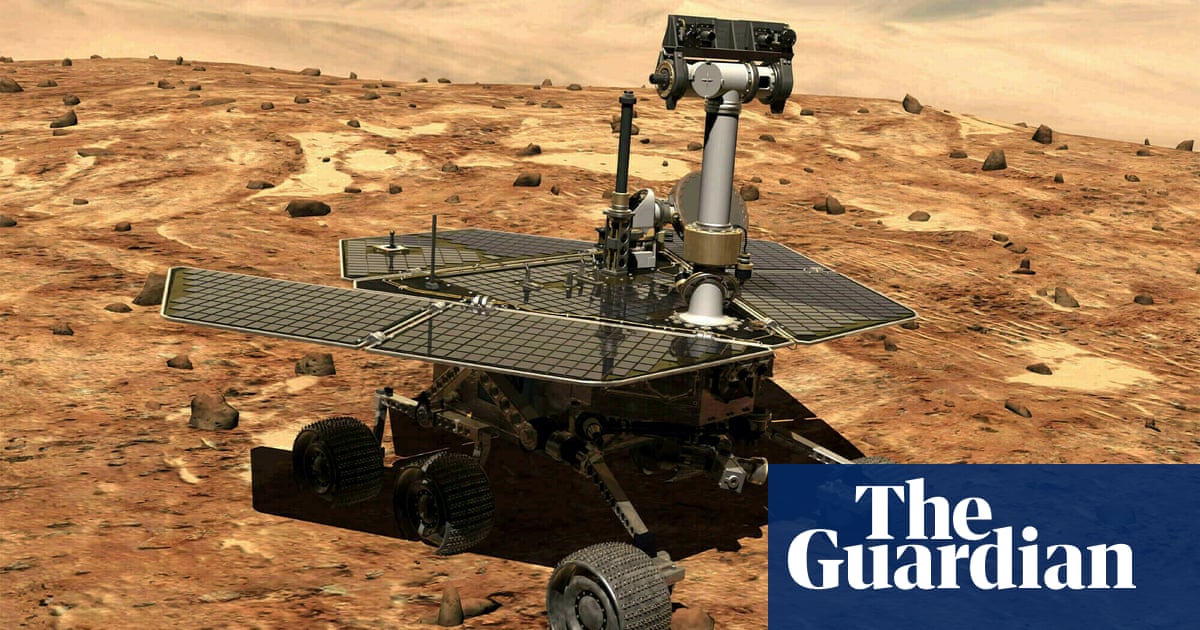 Mars Mars' veteran, Opportunity, seems to have bitten the dust. The robotic vehicle with rental cars last made contact with the Earth eight months ago, but was silenced after being caught in a global dust storm.
The rover landed on the red planet in January 2004 shortly after his twin, the river called the Spirit. The latter, however, landed in 2009 and was declared dead in 2011.
In contrast, Opportunity continues to roll on the surface of Mars and sends data back to Earth, acting as a kind of remote geologist. In the 15 years spent on Mars, the Opportunity has increased to more than 45 km – although it was designed to travel only 1,006 meters and last only 90 Martian days.
Opportunity has made a number of important discoveries, including confirming that part of Mars had ever been covered with water, and may be a habitable habitat, and finding the first meteorite ever to be found on another planet, Rover also sent back stunning images , including filming a Martian "dust devil" spinning on the surface of the planet and panoramic photos that provide breathtaking views of Martian craters.
The last attempt to communicate on Tuesday night was, apparently, an emotional affair. Tanya Harrison, a planetary scientist working on the mission, wrote: "There were tears. There were hugs. There were memories and memories.
Mike Seibert, who was also part of the team, paid tribute to the rival called "Oppy," saying "Goodbye old friend," and noting that Rover is still the longest-running superficial mission.
The mission is expected to be officially announced by NASA during a press conference Wednesday at 19:00 GMT.