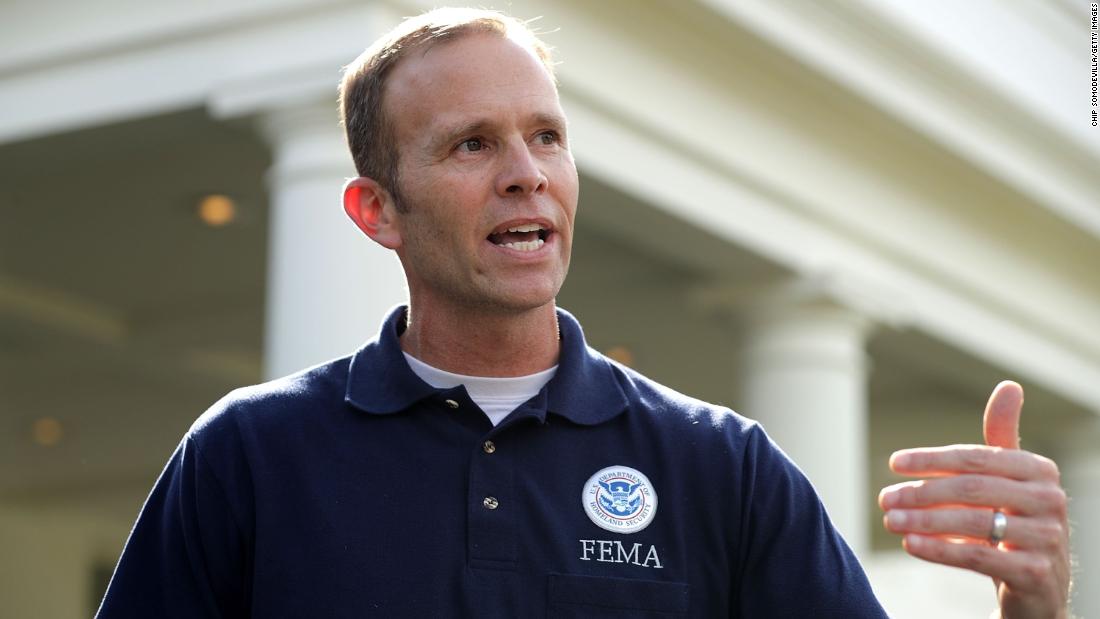 "It was a great honor to serve our country as an FEMA administrator over the last two years. During my term of office, the agency operates more than 220 reported disasters, "Long said in a statement.
His resignation comes months after controversy over the use of government vehicles.
Last fall Long was investigated by the Department of Homeland Security if it misused state resources when it used government vehicles and six-hour staffing between its home in North Carolina and the FEMA headquarters in Washington.
The investigator-general's investigation, published by the Democrats at his home in September, found that even after being told not to do so, he continued to use state-owned jeeps and drivers to move between home and work.
Interior Minister Kyrgyz Nielsen said at the time that Long would restore to the federal government its unofficial use of state vehicles.
Last autumn there were reports that both the White House and Nielsen had thought to ask Long to leave the agency in the face of controversy. But at that time Long denied that Nielsen had requested his resignation.
After his resignation was announced on Wednesday, Nilson said in a statement that Long was "superbly led by FEMA men and women during very difficult, historic and complex times."
"Under the leadership of Brock FEMA has successfully supported the efforts of the state and territory to react and recover from 6 major hurricanes, 5 historic forest fires and dozens of other serious emergencies," she said.
Long, who was confirmed in his post in June 2017, brought the federal emergency response to the three major hurricanes that hit Texas, Florida and Puerto Rico in 2017.
FEMA has been criticized for its response to Hurricane Maria in Puerto Rico, in particular a storm that has caused nearly 3,000 deaths.
In July last year, Long admitted FEMA's response to Hurricane Maria in Puerto Rico was insufficient, but added that his team had done "phenomenal work" despite harsh criticism.
"You go to other areas like Puerto Rico, there was only one foot that was available and that's the fact, and that's the reality," Long said. "This is not a complaint, but that is what we have to overcome in the lessons of 2017 and move on. We need to figure out how to build better basic capabilities at all levels of government."
FEMA Deputy Administrator Peter Geinor will serve as acting administrator when Long leaves. It was not clear when he would leave the agency.
This story has been updated.
Source link