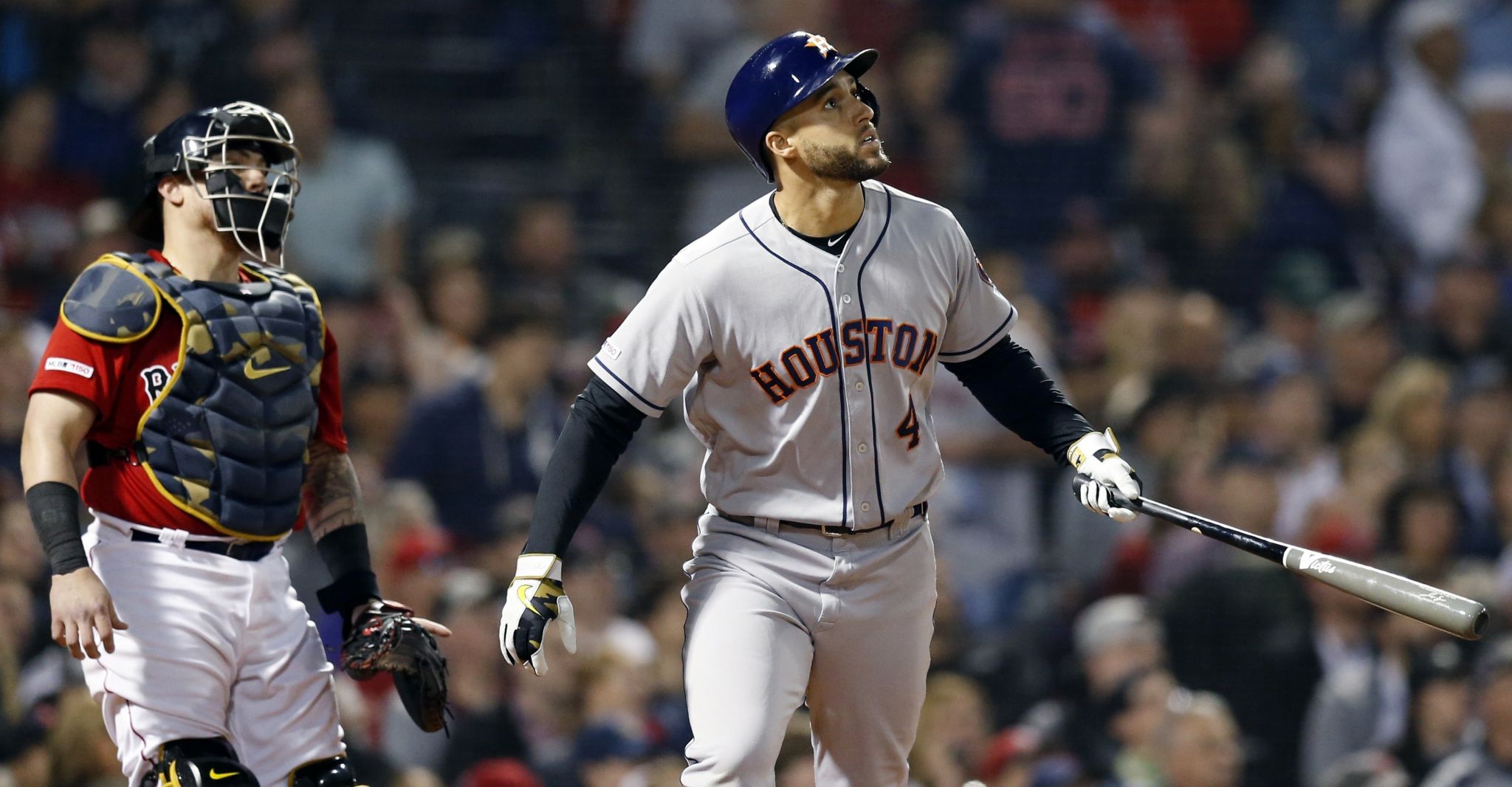 Boston – George Springer stared at the night as the crowd stopped applauding. Fenway Park felt this Friday night as a playoff atmosphere, folded basketball, snapping at each step of Rick Porcello, and muttering as Springer sent baseball to orbit.
He slowly walked up the line of the first base and did not feel hurry to let loose his bat. The change he made was rushing to the field from the right environment, and disappeared into a young boy's glove over the railing.
Springer's start to this season is splendid, with the tempo of torpedoing one of the five that preceded it. Springer's 17 Spring Cords are halfway to a high career of 34. His five long balls in his head are excited, providing premiere entry for this busy line in any game.
Rarely, however, they deliver a knockout, such as a striking blow that soothes the ball and takes control of the nearby game. The two Springer prints delivered on Friday, and then some. He revived Astros' lifeless crime and gave a lead that did not give up the 3: 1 victory at Fenway Park – Houston's ninth consecutive victory and 30th overall.
Caught for seven innings under a massive crowd in the turbulent terrain, the Astros crime turned into two terrains of Rick Porcello in the eighth. Jake Marissick stung a sliding slider down the left line of the field to double. His next proposal was a pending change that Springer squashed.
Springer is the first player in the history of the franchise to hit 17 home runs in the first 45 games of the team. He hit the third base and pointed at his solemn boat. Marisson waited at home for the party poster together with Springer.
Visit HoustonChronicle.com for extended coverage
Source link