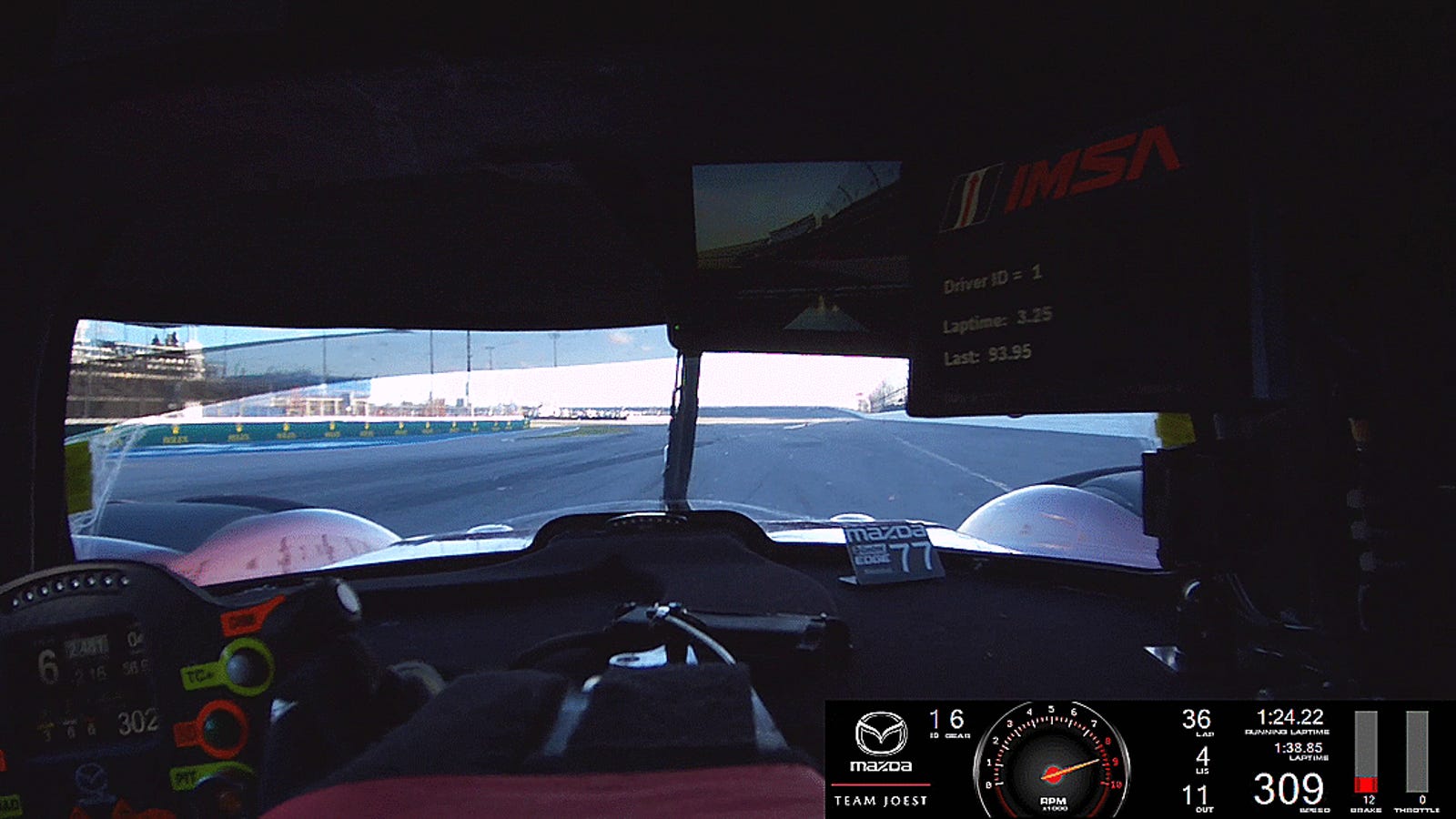 On Thursday, during the Rolex 24 qualifiers in Daytona, Mazda Team Joest № 77, run by Oliver Jarvis, landed on the pole and in the process broke a track record for the circuit. This record has been for 26 years, set in 1993 by the AAR Toyota team. Now you can see how agile it is that 1 minute 33.68 second lap is from inside the car with this full board video.

Mazda Qualified on a pole for Daytona 24, and broke the damn song in the process
The Soul Red Mazda team backed their unofficial record for tours in Daytona during Roar Before …
Read more Read
This feat is even more impressive when you think about where the Mazda team came from. This prototype of IMSA started for the Japanese manufacturer five years ago when the team ranks last in the Daytona 24 network in 2014. Not last in the prototype but last even after GT cars.
With the change of engine, chassis, tire manufacturer, driver model, class regulations and Speedsource exchange for the lucrative team of Le Mans, Mazda went from worst to first.
Mazda qualification time in Daytona in 2014? Incredibly slow 1 minute 49,734 second lap. For five years, with all these changes, the Mazda prototype has "found" 16.04 seconds. This is a powerful impression and deserves praise.
Now let's see if the team can keep everything together and produce such a speed during the 24-hour race this Saturday.
Source link