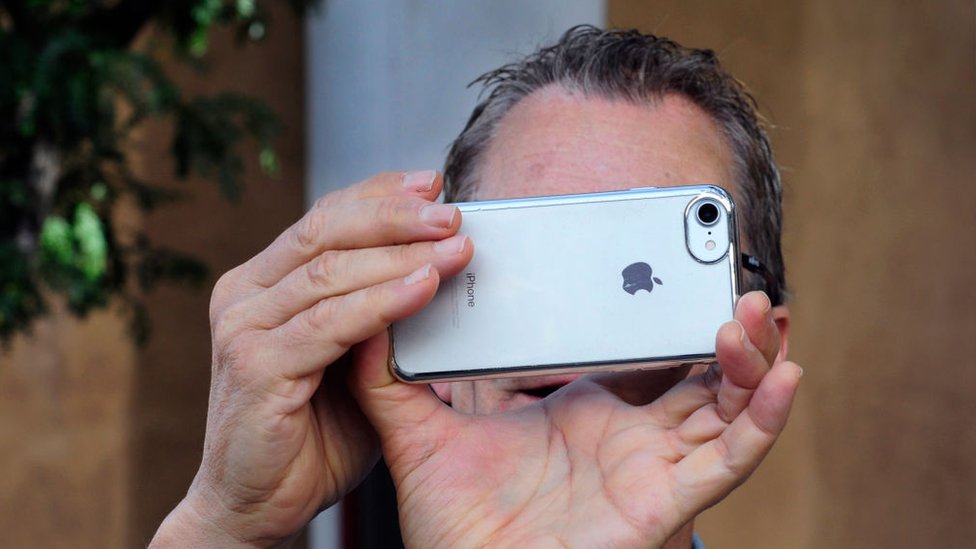 How many pictures are stored on your mobile phone? Dozens? Hundreds? Thousands?
It's easy to lose your account with the amount of photos and videos we take or share with WhatsApp, Facebook, Instagram, and other apps.
Many times these images are stored on the mobile phone indefinitely … Unless you remember those holidays one day ago and want to take a picture.
Then the technology that Apple recently switched on (p iOS 12 ) on their cell phones becomes more interesting than ever.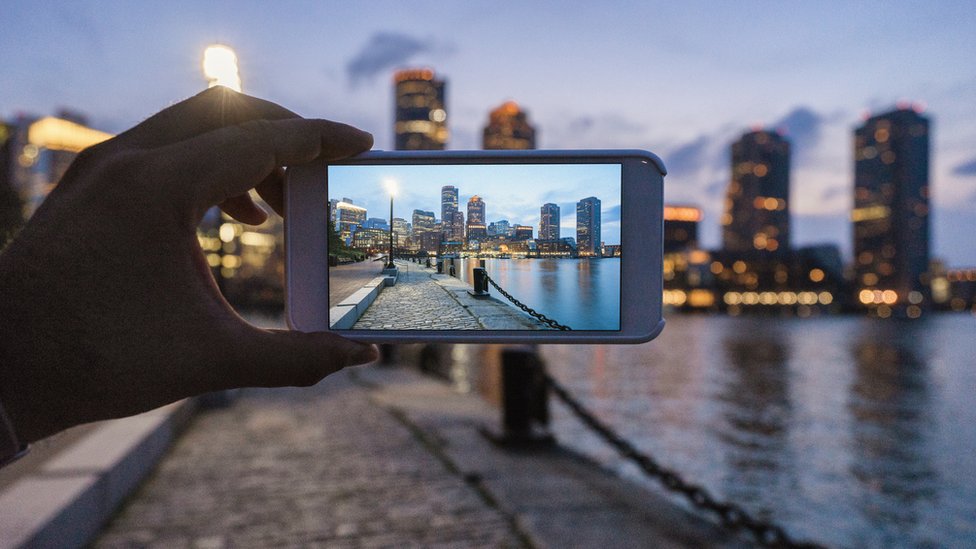 "All the photos you take with your iPhone and iPad have their place in Photos for iOS, and you can now search, edit, and share them in a smarter and more personal way thanks to the new features iOS has for you "explained Apple. website.
This is a tool that uses artificial intelligence to analyze and classify your photos by categories based on keywords, geolocation, and chronological order.
But many iPhone users do not even know it exists even though it is activated in September 2018.
It is very easy to check You just need to open your photo gallery and click on the magnifying glass that appears in the lower right corner, where "Search" ,
Moments and categories
Then you will see a bar where you can write the concepts you want to look for. Take the test You will be surprised what you can find according to the word you enter. All of your photos are integrated into one or more categories. Try names, places, furniture or objects.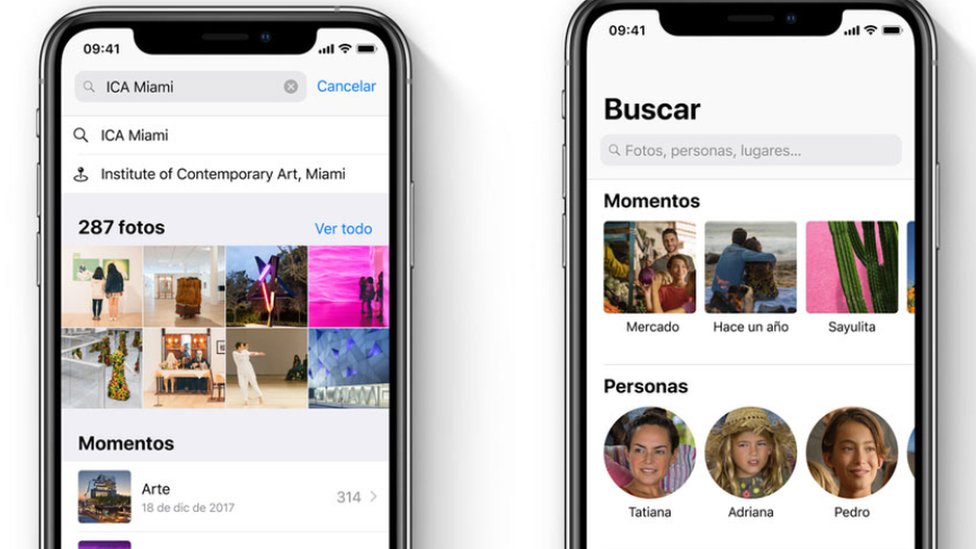 This technology works thanks to automatic learning and allows you to combine keywords to find a specific picture you have in mind.
There is also a part of "Momentos" with different categories. For example, "a year ago," "winter," "trips," "dinners," "weddings," "concerts," etc. It all depends on your content.
This section is similar to this "Categories" These are the labels that predominate in your photos: "beaches", "animals", "mountains", "bars" … what are yours?
People and places
Of course, your iPhone also analyzes the faces of those who appear in your photos. And yes, he knows who you are. In the tab "People" you certainly run the list and then your family and friends (or at least those in your gallery).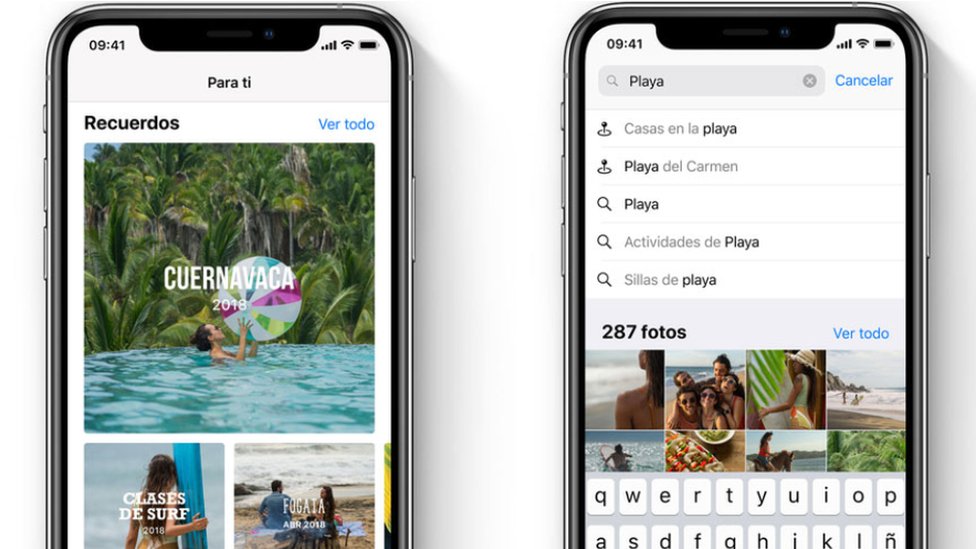 These people, in turn, are ranked on "Groups" Therefore, your phone rejects that if a person appears alone with you on many photos, you probably have a connection with her, so create a group for both. The same if you often appear with two or three people, which may be your group of friends or your family.
But besides knowing who you are, who your friends are and what objects appear in your pictures, your mobile phone knows where you are (and where you were). If you do not believe, look at the section "Places" from your photo gallery. They are arranged in chronological places.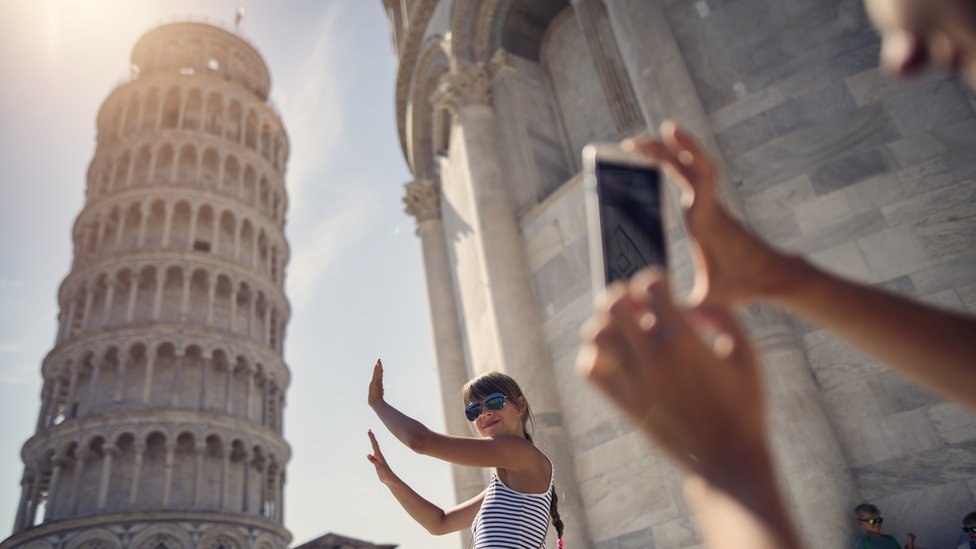 "With intelligent facial recognition and geolocation technology, it will be very easy to find those pictures you're looking for because they analyze who you were and where you were when you took them," says Apple.
greetings
Your iPhone also organizes your memories.
There is a section called Apple "For you" , which he describes as a "special section for your favorite photos".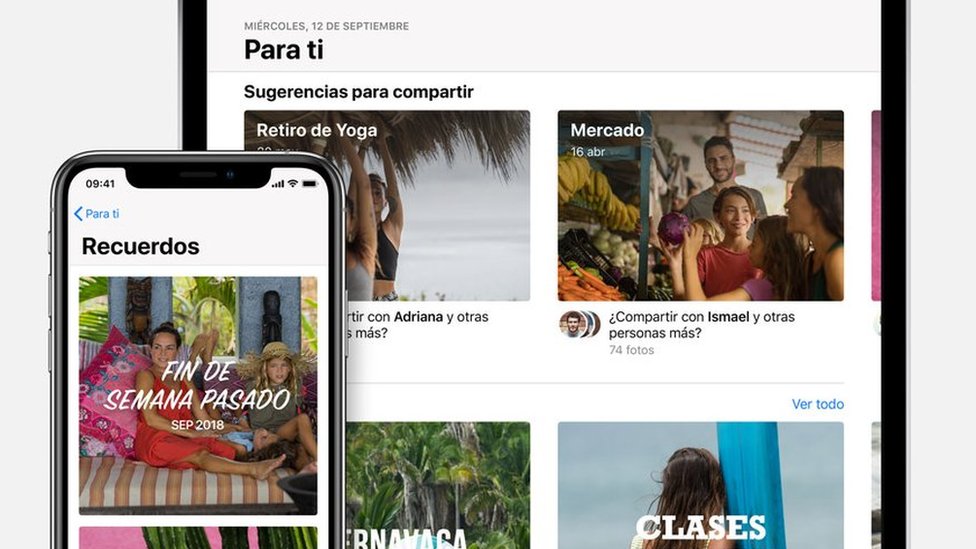 "You'll also get clever suggestions with effects that could improve some of your photos," says the company.
Finally, it is called another special functionality "Memories" which serves to "refresh the photographic memory" and classify the images to show them in the "collections to be seen".
The idea is that if you have a lot of pictures, it's no problem to keep taking more … and, inevitably, telling Apple more about your life in each one.
The California company also gives a few words to those who may be concerned about the privacy issue: "Your pictures are yours and no one else," he says.
---
You can now receive notifications from BBC News World. Download the new version of our application and activate it so you will not miss our best content.
Source link