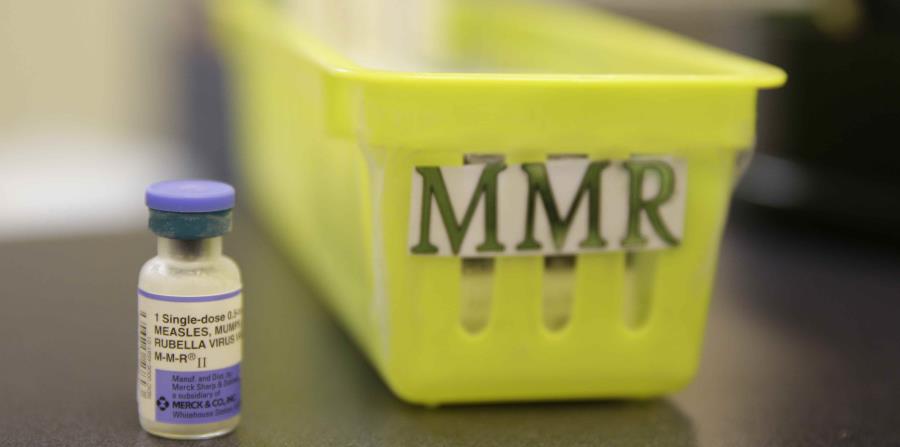 Measles increase in the northwest until 31
Portland, Oregon, United States – The number of confirmed cases of measles near Portland has increased to 31 on Friday, and there are nine others suspected of being ill.
The outbreak of measles is boosted by a lower than usual incidence of vaccination in what has been identified as the place of breeding of vaccine opponents in the United States.
Health authorities in southwest Washington state beyond the Columbia River said humans could be exposed to the dangerous disease in more than thirty places, including at Portland International Airport. Trail Blazers, Amazon Locker location and stores such as Ikea and Costco.
Twenty-six of the confirmed patients have not been vaccinated against measles, and the vaccination status of four others who have been infected is unknown. One minor is hospitalized.
The case was confirmed in King County where the city of Seattle is located, and one was confirmed on Friday night in Multnomah County where Portland is sitting.
Most cases include children under 10 years of age. One of the infected is an adult, and the rest are teenagers. The Oregon authorities have not specified the age of the infected adult.
Washington Governor Jay Inslee announced state emergency health on Friday, and authorities in neighboring states of Idaho and Oregon also issue residents' alerts.
The number of cases "creates a serious risk to public health, which can quickly spread to other countries," Inslee said.
The measles vaccine has been part of the children's vaccination scheme for decades and the disease was declared destroyed by the US in 2000.
But measles is still a big problem in other parts of the world. Passengers infected abroad can bring the virus into the country and spread it, causing recurrent outbreaks.
Last year, there were 17 outbreaks and 350 cases of measles in the US.
Before the vaccine, between 400 and 500 people die of measles every year in the country, 50,000 are hospitalized and 4,000 develop brain inflammation, which can cause deafness, said Dr Alan Melnik, Director of Public Health for Clark County.
Clark County, which includes the Vancouver residential area, in Washington, there is a 78% percent of vaccination against measles, well below 92% or 94%, which is required for so-called "collective immunity", said Marisa Armstrong, spokeswoman for the Ministry of Health.
Collective immunity is achieved when vaccinated individuals are protected from infection because almost all of them are vaccinated and become immunized against the disease.
The measles virus, which spreads through coughing or sneezing, may remain in the air for up to two hours in an isolated space. Nine percent of people exposed to measles who have not been vaccinated will become ill.