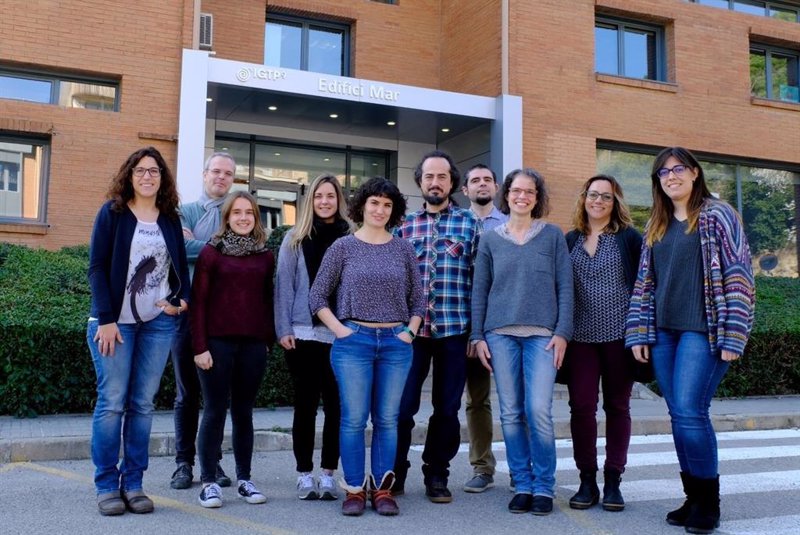 Posted on 02/13/2013 12:22:44CET
BARCELONA, Feb. 13 (EUROPA PRESS) –
The Insitut de Recerca Hereditary Cancer Research Group of Germans, Trias i Pujol (IGTP), for the first time, has generated induced pluripotent stem cells (iPSC) from tumors arising in people with hereditary illness.
The work, in collaboration with Angel Raya's group at the Center for Regenerative Medicine in Barcelona (CRMB) in a project funded by Johns Hopkins University and published in the Stem Cell Reports, can serve as a study of tumor therapies developed in patients with hereditary diseases predisposed to cancer, IGTP said in a statement.
IPSCs are stem cells capable of generating most of the other cells in the body and are usually generated by the reprogramming of skin cells taken from patients with hereditary diseases such as neurofibrosis type 1 (NF1), studying them as a disease model.
IGTP researchers first generated iPSC as a valid model for tumor cell NF1: "We have not used skin cells, we have reprogrammed tumor cells from NF1 patients to have a cellular pattern genetically identical to tumor cells," said the head of the the study, Edward Serra.
One of the drawbacks of studying these pathologies from cells obtained directly from benign tumors is that they are limited, but the researchers have managed to have a cellular model of these tumors that is "inexhaustible" because iPSC can be grown indefinitely.
The study invested the most effort in converting these iPSCs into Schwann cells, which are the cells that originate and form plexiform NF1-like neurofibromas, and the resulting ones have the same proliferating capacity as the original tumor cells. ,
"INDEPENDENT SOURCE"
"IPSC is an inexhaustible source of cells with which we have been able to generate what we need," said the first author of the article, Meritxell Carrió.
This group of studies has been investigating neurofibromatosis for years, including NF1, a minority and hereditary disease with a high predisposition to developing peripheral nervous system tumors.
This is a tumor that occurs at birth or during the first few years of life, and which is formed in the important nerves of the body, disorganizes and fatates the tissues around the nerve, forming a tumor mass that can be great.
In addition, there is a risk that these tumors may develop into a malignant tumor, a sarcoma envelope of the peripheral nerves, and although there is a benign tumor at the beginning, there are currently no drugs to allow complete remission of this type of tumor.
Generated lines are deposited at the CMRB of the Carlos III Institute of Health Stem Cell Bank and are available to other researchers from around the world who want to study this disease and these tumors.