January 26, 2019 09:29
|
Updated January 26, 2019 09:35

When US President Donald Trump said that "all options" are on the table for Venezuela, he offers the possibility of military action. But what will happen if he chooses the oil alternative?
Trump has chosen not to reduce the vital revenue that Nicholas Maduro's government receives for export of Venezuelan crude oil to the US, despite the growing bitterness between the two.
This week, however, there was a clear signal that things could change.
White House Safety Adviser John Bolton pointed out that the United States is seeking to stop the flow of money that Maduro receives and direct it to the opposition leader and self-proclaimed "Venezuelan President" Juan Guido.
"This is in line with our acknowledgment of Juan Guaydo as a temporary constitutional president of Venezuela that this revenue should go to the legitimate government," Bolton said on Thursday.
The official admitted that it was something "complicated" to do.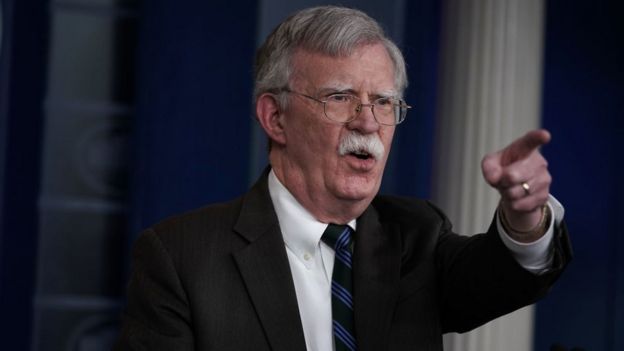 John Bolton pointed out that the United States is seeking to stop the flow of money Maduro gets Getty
Analysts agree that if the White House meets its target, deliveries of Venezuelan crude oil to the United States will surely be paralyzed at Maduro's command, which controls oil production, and believes Guaido is responsible for a coup d'état. ,
"They will close the crane when they realize they are not getting paid for their exports," said Christopher Sabatini, professor of international affairs at Columbia University in New York, BBC Mundo.
This, he adds, will be a "very risky" scenario for Venezuela and also for the United States.
"Loss of the dollar"
Last year, Venezuela sent an average of about 500,000 barrels of crude oil per day to the US, which is almost half of what the country exported to the rest of the world.
And while these oil supplies to the United States have fallen less than half in recent years, they still generate much of the cash flow of the state-owned Venezuelan oil company PDVSA.
For the South American country, which is experiencing a colossal economic and humanitarian crisis and has oil as the only source of income, exports to the US are a key pillar.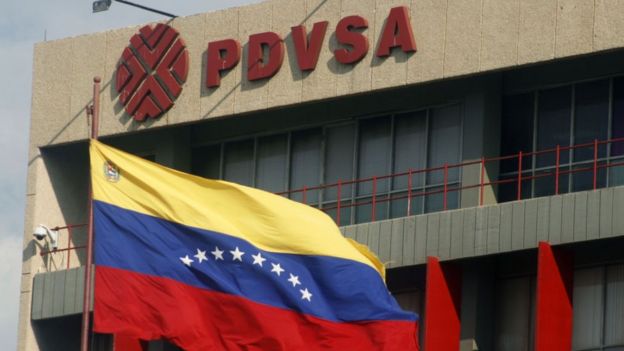 Venezuela places part of the export of crude oil in China and India Getty
"Venezuela will lose the dollars it needs if it has an embargo on the US oil sale," said Sabatini. "It will put you in a much more difficult position to import drugs, food and people will suffer even more."
One possibility for Maduro's government would be to look for alternative markets.
In fact, Venezuela is already putting some of its oil exports to China and India, but supplies are being used to repay Caracas's obligations, says Francisco Monaldi, an academic at the Baker Institute at Rice University in Houston.
"It's not that they can not put 500,000 barrels elsewhere, but it will be harder, more expensive and with lower profits," says Montaldi to BBC Mundo.
"That's why it will be an important additional blow to the government (Maduro) and will most likely lead to a further decline in production," he adds.
Such a situation could put another test on the support that senior armed forces have expressed to Maduro as the military controls oil production in the country.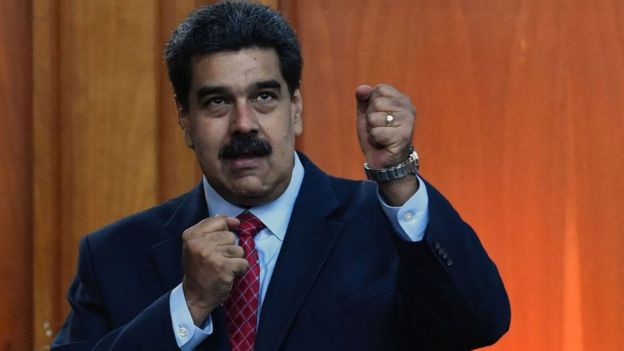 Closing US Market May Return Maduro's Government Depending on Support of Russia and China Getty
"Great Concern"
Closing the US market can also make Maduro's government more dependent on support from Russia and China, analysts say.
"This is a great concern," Sabatini says. "This would mean more power to China and Russia in the Venezuelan economy."
Something like that would have an adverse impact on Trump's government, which wants to reduce Chinese and Russian influence in Latin America.
Washington has dealt with the possibility of sanctioning the Venezuelan oil sector for months, but has so far avoided it because of domestic policy.
One of them is that US refineries in the Gulf Coast coastline need heavy oil from Venezuela to maintain their production prices.
In fact, this sector with influence in the Republican Trump's party recently urged the White House and Congress to avoid any restrictions on Venezuelan imports.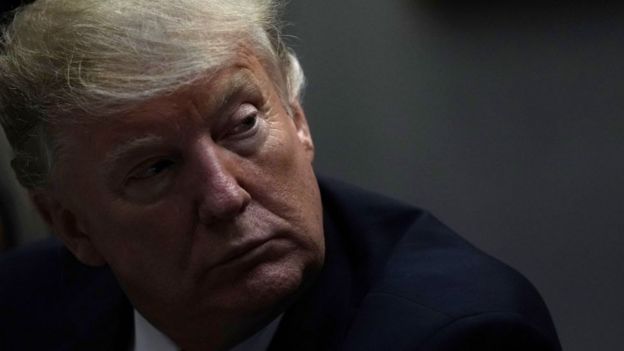 Trump said "all the options" are at the table for Getty Venezuela
Some studies have shown that cutting back on these harsh purchases would have a relatively insignificant impact on gasoline prices in the US, and the government could minimize it if it releases oil from its strategic reserve, says Montaldi.
But he adds that it would be a challenge to find alternative suppliers for these refineries designed to process heavy oil from Venezuela.
In Mexico, production is also declining, Canada does not have enough infrastructure and turning to the Middle East countries will mean higher transport costs, he explains.
"The price of heavy oil will increase in terms of light fuel," the expert concluded.
"And this will lead to a decline in refiners' profitability, which may have some political effect because they are republican areas that have asked Trump not to do so."