Tuesday, January 22, 2019 11:00 (GMT + 7)
As a motorbike near a home, a young man in Tan Hoa was suddenly blocked by four bandits, then rushed to hit and injured the victims, then boldly robbed motorcycles and phones.
On Jan. 22 news from Thanh Hoa City Police, Thanh Hoa province, the agency has just investigated and clarified four bandits that caused the fraudulent robbery at Nam Ngan Ward. , Thanh Hoa Town.
Two of the four boys were riding a motorcycle in Nam Ngan Ward, Thanh Hoa
According to the dossier, at about 0:30 pm On January 20, Mr. Dao Sian Dun (born in 1997, house number 2/75 Duy Tan Street, Nam Ngan Ward, Thanh Hoa Town) is riding a bike on the road Duy Tan. (near the house), suddenly caught by four bandits, walking along two motorcycles, blocking the road with its limbs and kicking, wounding him.
After Mr. Dung fainted, four bandits had robbed him of a Yamaha motorcycle, a cell phone and a leather wallet inside, 200,000 dollars and many personal papers, and quickly escaped from the present. school.
Immediately after receiving the news, under the direct authority of the director and head of the CSDT agency of Thanh Hoa province, the City Police Department Thanh Hoa gathered forces to conduct an investigation and confirmation. clarification.
Until 16 hours on 21 January, Tan Hoa City Police Arrested all four bandits suspected of committing suicidal robbery, including: Nguyen Thin Tuan (SN 1989), Nguyen Van Chien (SN 1991), Nguyen Hou Tuan (SN 1989, Living in Nong Cong, Thanh Hoa Province) and Dao The Hoang (SN 1991, living in Nam Ngan District, Thanh Hoa).
The case is still being investigated and clarified by Thanh Hoa City Police.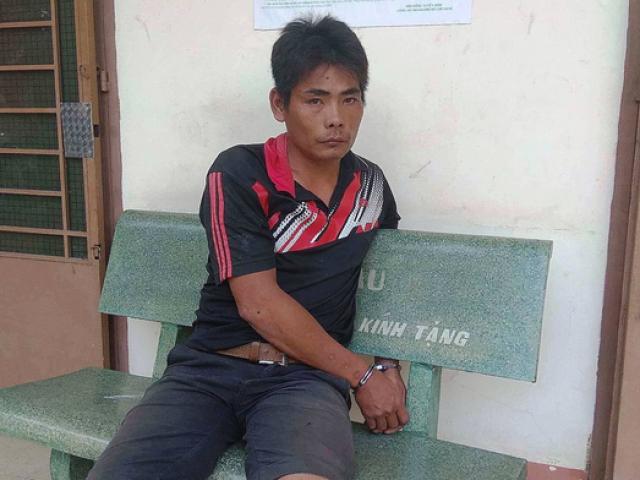 Recently, in District 9, HCMC, there are many cases of using weapons for robbing motorcycles and bags, causing people …