Wednesday, February 13, 2019 (GMT + 7)
As for Nguyen Quang Tuy, who is driving a car to collide with plastic piles, past the Ben Thuy Toll Station, the authorities decided to bring the case, arresting the driver for two months to investigate the case. about "against people who are at work".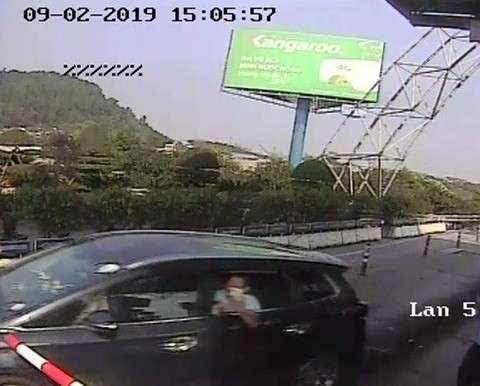 The car goes beyond Ben Thu. Photo A passenger station is proposed.
In the evening of 12-2, according to the Nguyen Lao Dong report, the Nongwu District Prosecutor's Office approved the decision to investigate the case, blaming the accused and detaining two months in the District Police, Hung Nguyen. for Mr. Nguyen Quang Tuy (49-year-old living in Kronh Pak District, Dak Lak province) to investigate charges against "on duty" charges.
According to the initial information at about 9:00 am 9-2, the driver, although driving the car, brought the Dak Lak province's control board south-north through the Ben Thuy Bridge Bridge Charging Station. Trucks Although it is suggested to write a request for credit or to pay by an ATM. Paid taxi staff did not agree and explained to Mr. Tuy that the travel agency did not owe money and did not pay by ATM. But the driver, then driving the car through the bar, crashed into a plastic spike, passing over the toll rail in lane 5.
When his car went to NH1A, passing through the Nam Cam Industrial Park in the Nghi Loc neighborhood, traffic alerted to stop the car and asked Mr. Tuy to submit the check documents. However, the driver Tuy refuses to submit documents on the ground that he has not violated traffic law. Around 19:00 that day the police asked Mr. Tuy to take the car to Hong Nguyen District Police Station to work. While working with the police, Mr. Tuy accidentally left and got into the car, locking the door in the car. Then, according to the authorities, Mr Tuy has a behavior that is considered to be the leader of an anti-public service.
The case is being investigated and clarified by the police.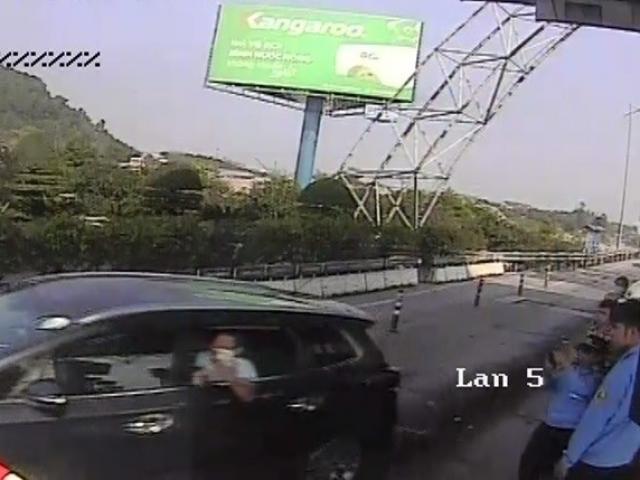 Although, when I was driving through the train station, I said I was out of money, but when I checked the car, the police found very low denominations of money.