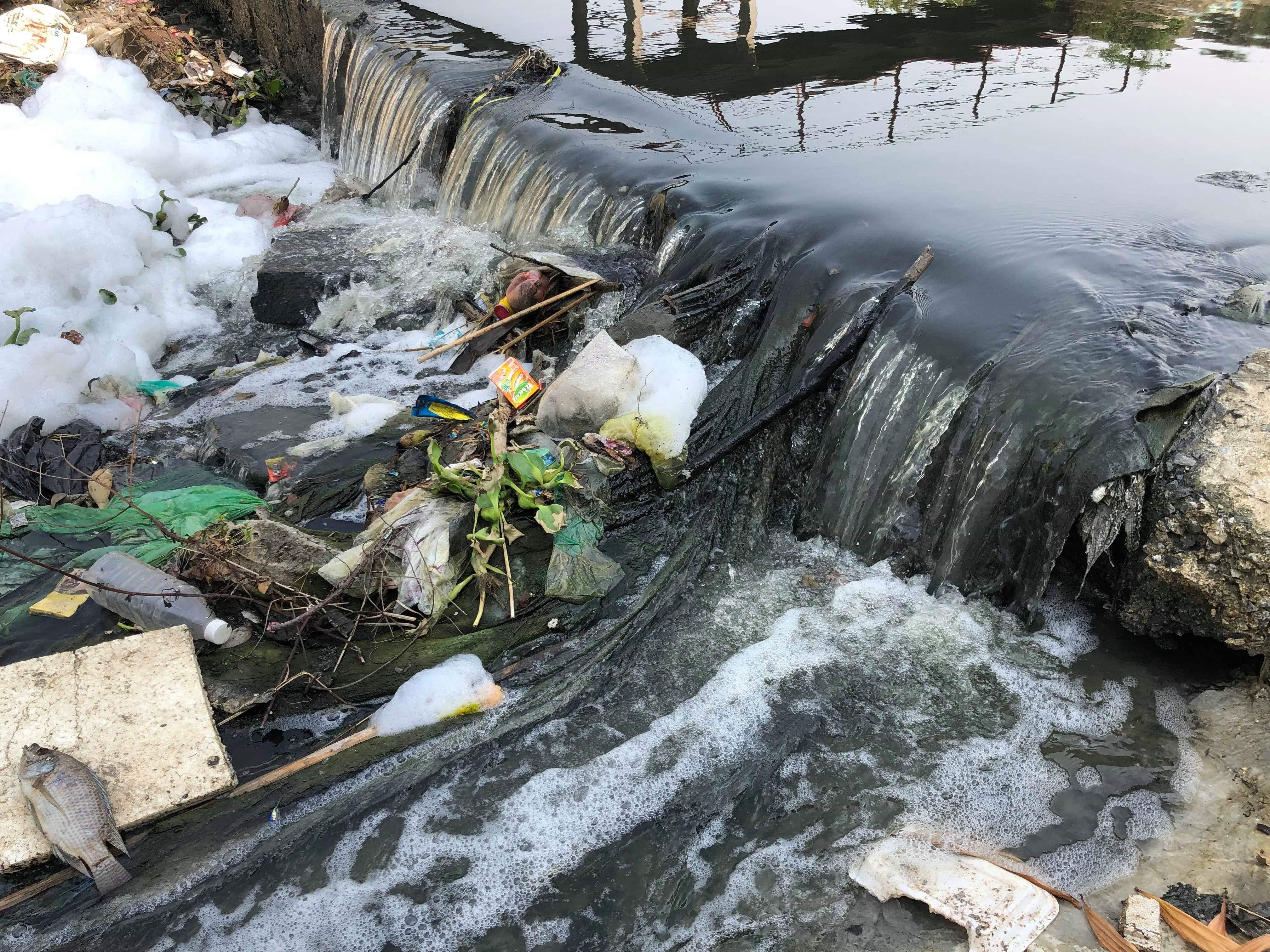 This is the second case that the situation of dead fish, waste floating in the area and the rivers in this area has occurred within only 10 days.
Recorded by PV AP In the Khe Can and Phu Loc channels near the Thanh Khe and Lien Chieu districts, Da Nang afternoon at 3/5, dead fish bodies floated on the muddy water. The waste is also filled with water and hurrying to the shore, stinking a bad smell.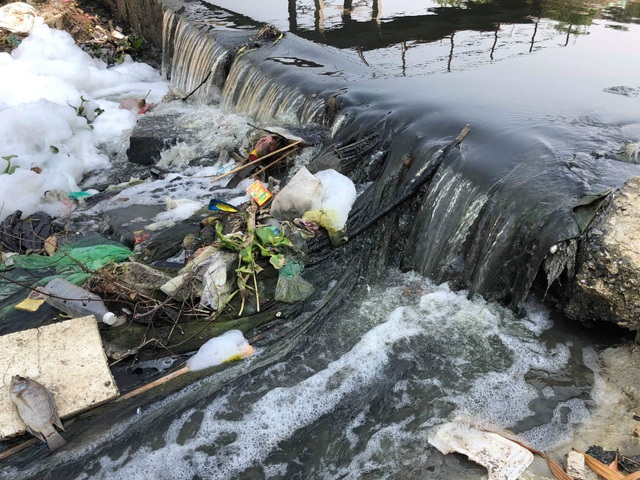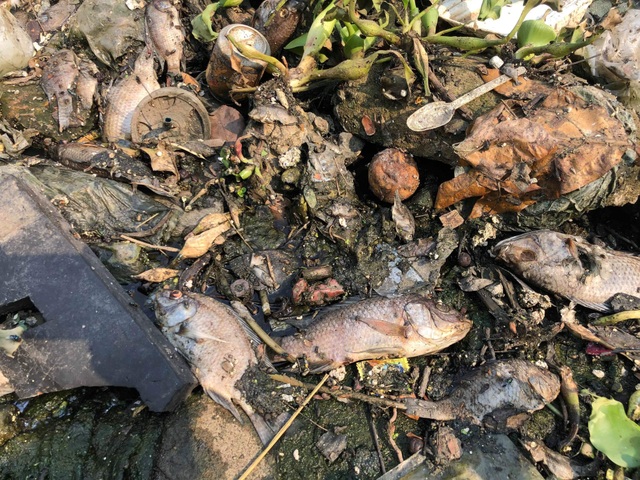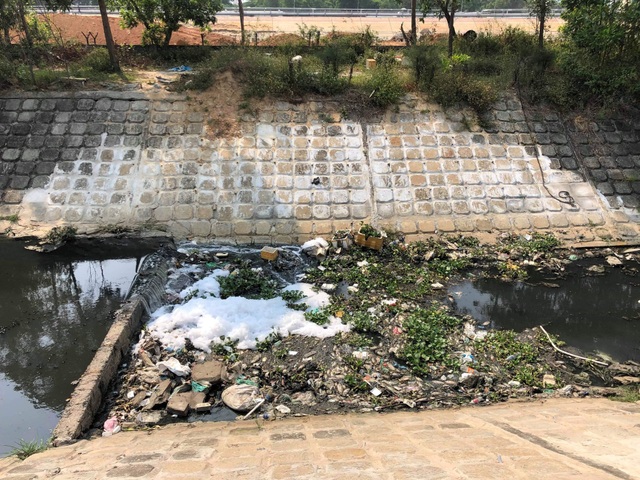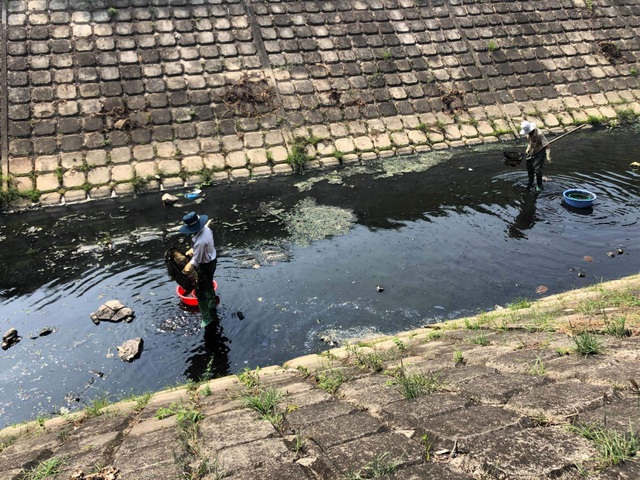 People in the area around these canals said that channel status showing signs of serious pollution was discovered yesterday (May 2).
Unable to face the strong odor that came from the canal and worried about the health effects, many households in nearby Nguyen Nhu Hanh and Yen Khe 2 roads had to close their doors. Some houses have small children who need to find other places to live temporarily.
Previously, like AP reflected in the last days from April 20 to April 22, there was a status of dead white fish in the Phu Loc River. The Department of Natural Resources and Environment of the city of Danang then checked the site, tested the water samples to confirm the cause of the dead fish, since the oxygen content in the water was many times lower than the standard; At the same time, confirm the status of the sewage treatment plant in this area is overloaded.
The industry has implemented some immediate measures, such as temporary dams, to prevent the drainage of Phu Loc's wastewater; Improvement of wastewater pumping in sewage treatment plants.
However, in just over 10 days, the situation of dead fish floating full of canals appeared, indicating that the risk of environmental pollution affecting the health and everyday life of people in the area has not yet won the award. French end.
There An