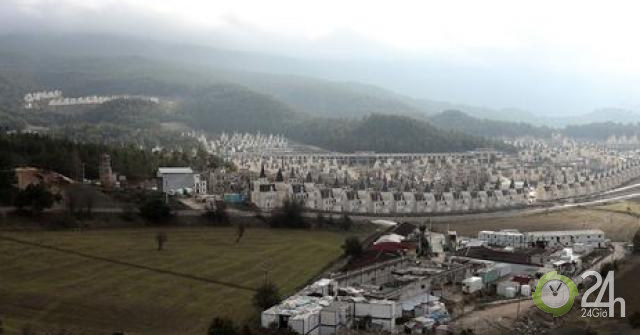 Tuesday, January 22, 2019 (GMT + 7)
To wealthy clients around the world, Turkey's $ 200 million Disney Holiday Village is abandoned, losing.
This villa is located in the small town of Mudurnu, northwest Turkey, and is set in 2014.
The houses here cost between 400 and 500 thousand US dollars. This is considered a good price for rich customers in the Middle East.
From a distance this area of ​​the project looks like an attractive miniature picture. Homes with gray-green bells mention the fairy-tale castles in Disney movies.
The designer of the project believes that a low percentage of buyers may stem from a drop in oil prices.
And also the collapse of the Turkish economy. By the end of 2018, inflation in Turkey reached a 25% warning level – the highest level for the past 15 years.
From the political crisis and the value of the pound investors began to withdraw from the project, leading to a recession in the construction industry.
Bourgeois AL Babas villa designers hope that in the upcoming time, the project will have positive signals.