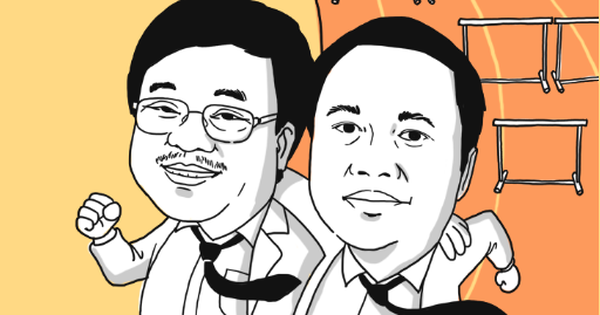 In March every year, Forbes magazine will update its list of dollar billionaires. In the past two years, Vietnam has more new representatives to join as VietJet's General Director in 2017, and President Hoa Fat Tran Din Long and Thaco Tran Ba ​​Duong Chairman in 2018.
And this year, two new names are likely to be joined as president of the Masan Nguyen Dang Quang group and Tech Hong Kong president Ho Ho Anne. The profile of these two developers was updated with Forbes' first brief information.
Forbes' original description of these two businessmen has something in common, which is an entrepreneur created by its owners, enriched by consumer goods and banking services.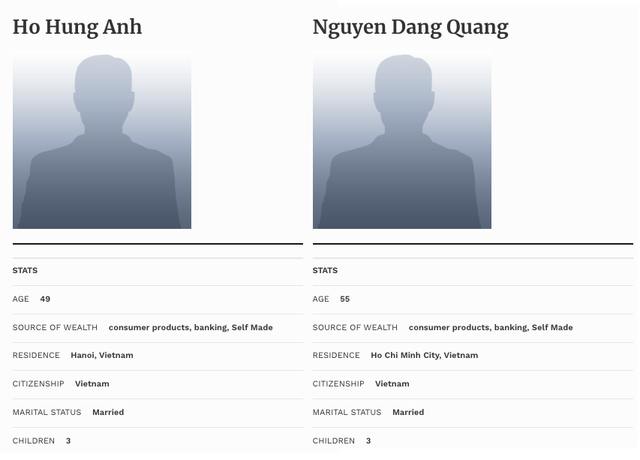 Known as one of the most successful faces of the group of entrepreneurs "starting in Eastern Europe," Nguyen Dang Quang – Ho Hung Anh business man succeeded in the fast noodle, chili market. Russia.
After returning home, these two businessmen began to build Masan Group with Masan Food and invest in Techcombank.
Currently, Techcombank has become a leading private banking bank and Masan Group is a multidisciplinary group working in many areas such as Food, Drinks (Masan Consumer Holdings), Animal Feed Processing. Meat production (Masan Nutri-Science) and minerals (resources of Masan with the core is mine Nui Phao).
As of the end of February 2019, Masan Group and Techcombank ranked among the top 10 HoSE largest corporations with market capitalization of respectively VND 102,000 billion and VND 97,000 billion respectively.
Considering amongst private enterprises, Masan's value is only slightly lower than Vingroup, VinHomes, Techcombank and much larger than Vietjet, Hoa Phat or Novaland … Techcombank itself is also a subsidiary because Masan as well as many others Key Masan leaders have a large share.
While the founders of Vietjet or Hoa Phat appear in the list of billionaires, the two founders and key shareholders of Masan have long been President Nguyen Dang Quang and Vice President Ho Hung Anh. missing in rich charts.
The main reason comes from the fact that two entrepreneurs indirectly took control of the Masan Group through two legal entities: CTCP Masan (Masan Corp) and Hoa Huong Duong Construction Company Limited, a company owned by Masan Corp. 100% capital. Therefore, the most accurate identification of each person's property is not easy.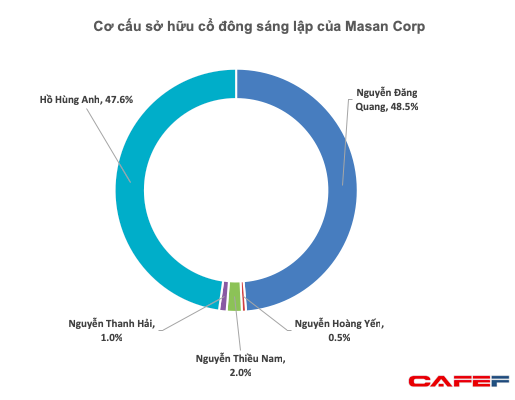 However, according to the latest information we have, the specific ownership levels of these two developers in Masan Corp. Accordingly, Mr Nguyen Dang Quang owns 48.51% of the shares and Mr Ho Hung Anh owns 47.56% of Masan Corp shares.
Nearly 4% of the remaining shares of Masan Corp belong to Mr. Nguyen Thieu Nam (2%), Mr. Nguyen Thanh Hai (1%) and Quang's wife Nguyen Hoang Yen (0.54% ).
Masan Corp and Hoa Huong Duong hold 44.7% of the Masan Group's shares, worth more than VND47.400 billion at the current market price. With 49.05% of Masan Corp's shares, Mr. Nguyen Dang and his wife indirectly hold Masan Group shares worth more than 23 200 billion leva.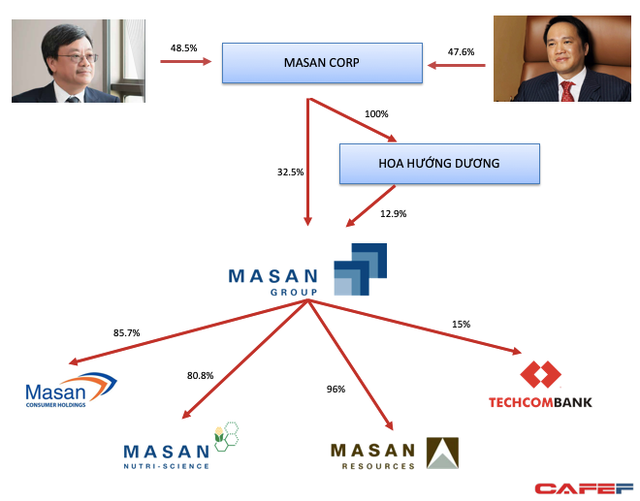 Plus, the sum of shares held directly by Masan Group and Techcombank, Nguyen Dang Quang – Nguyen Hoang Yen, directly and indirectly owns assets worth about $ 27,400 billion ($ 1.2 billion). ,
Holding a little less than Mr. Nguyen Dang Quang in Masan Corp, but Mr. Ho Hung Anh and his family hold a huge amount of shares on Techcombank.
More specifically, Mr. Ho Hung Ann and his mother, wife, son and sister hold 17.02% of Techcombank's shares worth more than 16,500 billion Leva. Along with VND 1000 billion shares of Masan Group .
Including indirect ownership through Masan Corp., Mr. Ho Hung Anh and his family have a fortune of about 40,000 billion VND.
In many cases Forbes counts the assets for the whole family, not necessarily as an individual. The value of the shares held is one of the important bases for calculating the assets. In addition, other assets such as deposits, real estate, super cars … and debt size can also be determined.
According to the list in real time Forbes, Pham Nhat Vuong currently owns $ 7.8 billion of assets, Nguyen Thi Phuong Thao holds $ 2.3 billion, and Mr. Tran Ba ​​Duong holds $ 1.7 billion.
Hoa Phat Chairman Tran Din Long was removed from the list as the HPG shares fell sharply in the previous period. However, from the bottom of VND 27,000, HPG is constantly growing to approximately VND 35,000 and Mr. Long can be turned on again soon.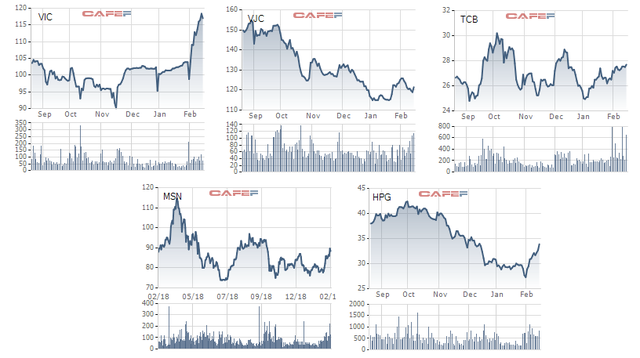 Shares of dollar billionaires have risen sharply since the beginning of 2019, especially VIC has peaked all the time
Source link