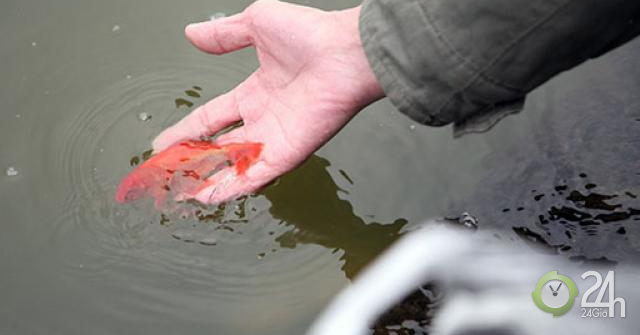 Saturday, January 26, 2019 10:04 (GMT + 7)
The release of carp after offering Mr. Kon and Mr. Tao will improperly lose the meaning of birth.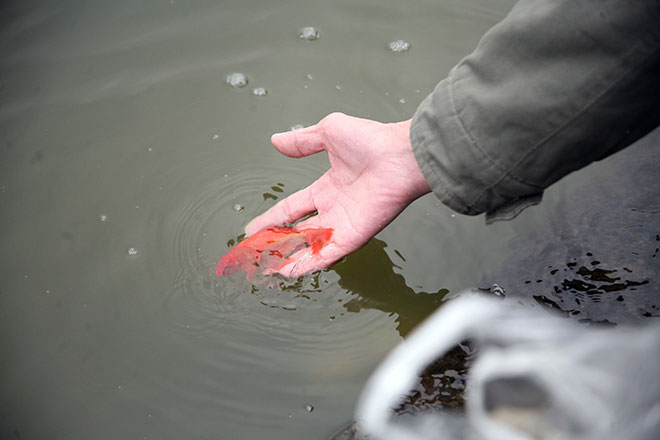 Putting fish on the day when Mr. Kong Mr. Apple must first come out of compassion
According to cultural experts, on the day of Mr. Kong's worship, apples can use real carp or paper fish. However, for families with conditions, they must use real carp to celebrate and then release their lives. This action has the effect of "bringing Mr. Tao to Heaven" according to popular customs and directing people to good and good values ​​in life.
Although there is no standard of liberation, all monks claim birth is a peaceful feeling of birth and belief of human beings, it must be derived from compassion, the life of fish. So avoid dying fish before you are released.
Monk Thich Tri Thinh, the abbot of the Kim Blue Lark Hong Temple, said that the birth of fish must first come from compassion, with the mind. The mind when it releases the fish must be happy and comfortable, always think of the birth of fish is good and good. Many people have to think of good times and bad times, waiting for a big ceremony to free the fish to hope for more merit – that's superstition. Emancipation is a work of mind, so when you see fish, the mind arises and wants to be born. But before releasing the fish, you need to learn about the environment for fish to avoid accidentally killing the fish.
When growing carp, it must be released slowly, carefully in many places without concentrating in one place to avoid strong impacts that can cause the death of the fish; he should not hold a bucket of fish; The raw fish should not be left in a plastic bag and then thrown into the water …
After releasing the fish, it is necessary to save a little to see if the fish swims away by avoiding the position of the fish that has stuck or not in the right direction so that it swims backwards and is pushed back to shoreline.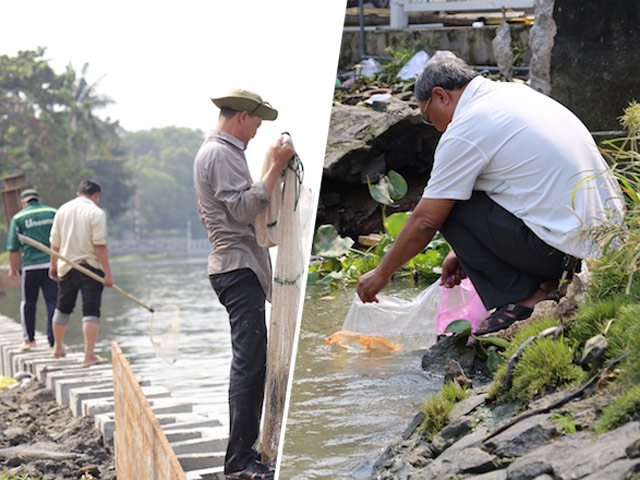 Recently released carp has not been able to swim enough, it is held by three people and the net is waiting to catch again.