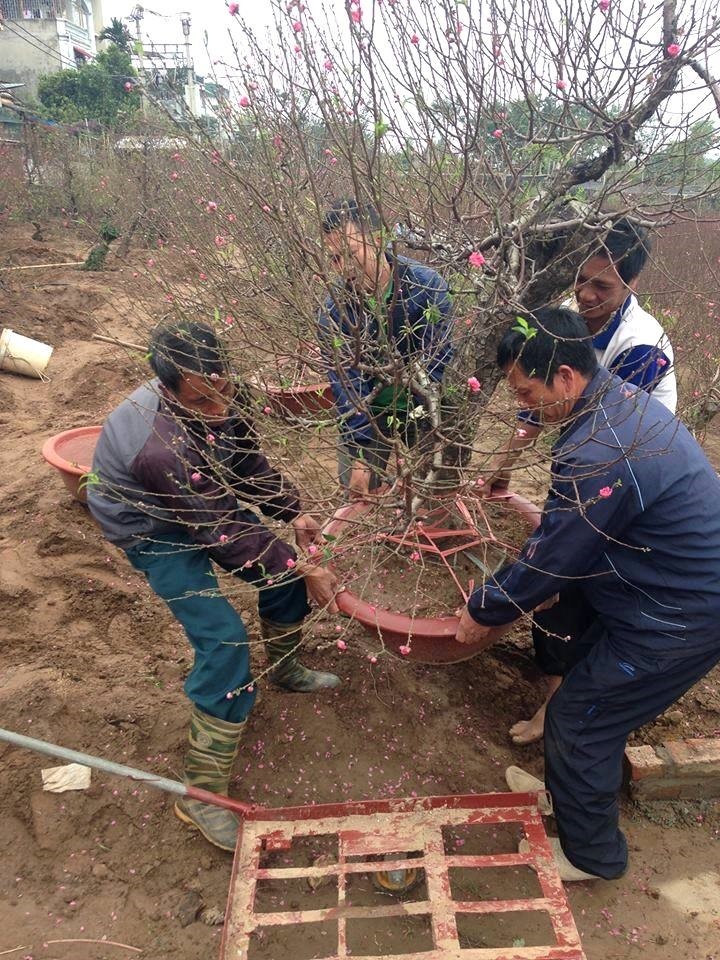 There are still 2 weeks to go to the Lunar New Year, but in the gardens of Nhat Tan, Tu Lien, Van Jiang and the area of ​​flowers selling on Lac Long Quan … crowded people come to buy peaches and trees kumquat. Very large trees force buyers to look for services to transport flowers and ornamental plants to their homes.
The "massive" peach branches, Nhat Tan dug or Tu Lien landscape … are cumbersome and difficult to transport, so it is necessary to rent services to the house. By mastering the search, each owner of a garden and garden kumkat lie on the phone number of the person who performs the service.
Mr. Nguyen Van Quett, the owner of a peach garden in Nhat Tan, said: "This year my family planted about 300 roots of peaches. Dao this year hit the festival so that at that time there are many traders, people come to buy peaches. Typically, large branches that people can not transport will call the carrier. "
According to Mr. Quett, many motorcycles believe this is the time of the "silver" of the year. Every day bring peaches and kumquat to earn millions.
According to the study of the photovoltaic centers in the village of Nhat Tan and Lac Long Quan stretches, pickups, tricycles and trucks are always available to receive the goods as soon as the customer has agreed to buy and sell.
Mr. Nguyen Wang Suong (Tu Lien, Hanoi) since the beginning of December, especially after the full moon, he has always been able to do all his work.
"The normal job is to support farmers to transport the trees to the trucks and deliver them to the place where customers can order. Day peach root is about 30000 VND. If they transport and dig, depending on the distance, they often transport bikes from VND 100,000-300,000, "Mr. Swong said.
In addition, Mr. Phung Manh Hung (in Tu Lien, Hanoi) said: "For many years, every December, I transferred my work with motorcycle charges to dig and dig. Average day for about 4 trips. However, this work also faces many risks, such as taking a very careful path to avoid broken branches and falling flowers. "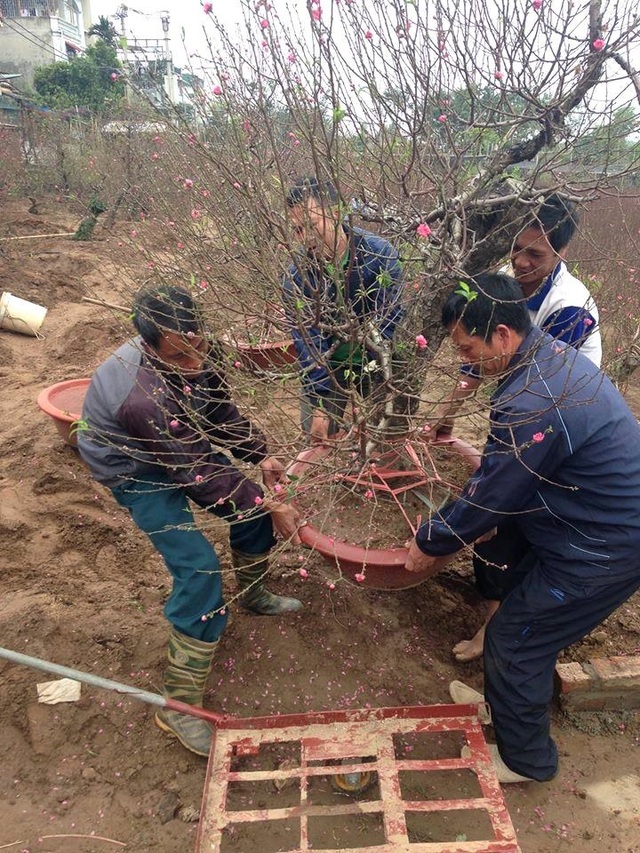 "Although the income is quite high, but when he takes part in the traffic in Hanoi, he takes care of the Tett trees." If the plants are transported to customers, they are broken and crushed, wages can not be compensated. Hung worried.
In the large ornamental plants of Van Giang and Hung Yen these days are also crowded. Mr. Nguyen Tring Than, owner of the Garden of Van Jiang, has more than 100 giant roots than a hyssicist, says he has to mobilize all his family members and hire 5-7 more seasonal workers every day.
According to Mr. Than, each water hyacinth is about 3m tall, 1.5m in diameter, large and bulky, it must be 4-5 people to be able to hit the original and transport it to the vehicle. Due to the high demand for labor, labor costs are also much higher than the normal day. On average, every seasonal worker in Mr Than's garden has a salary of 500,000-700,000 VND per day.
by: Anne Chet
labor