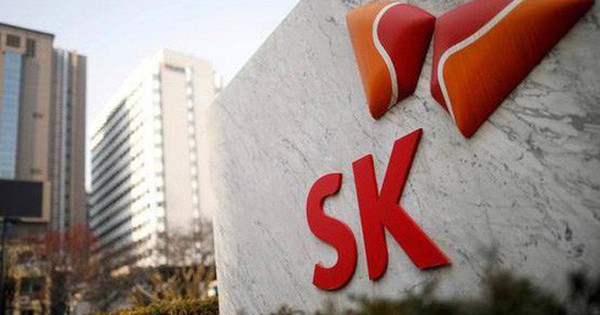 The giant rose from the devastating battle
After the Korean War (1950-1953), the founder of SK Chey Jong-Gun restored Sunkyong's textile and clothing buildings and decided to create a brand new Sunkyong Textile Company.
For nearly 70 years Sunkyong has become SK Holdings – one of Korea's largest trading groups with 111 subsidiaries.
SK Holdings operates in a multidisciplinary industry, including entertainment (cooperation with three large companies, SM, YG and JYP), Telecom (SK Telecom), pharmaceutical preparation, oil and gas transportation, Real Estate, Hotels and Shopping Centers managed by SC), this group being quite successful in potential merger and acquisition deals.
In particular, in 1980 SK Holdings acquired the state oil company Korean Oil. In 1994, the company continued to enter the telecommunications industry by joining the privatization of Korean mobile telecommunications and renaming SK Telecom in 1997, after which it became the largest telecom company in South Korea. ,
Entering in 2012, SK Telecom has a controlling stake in Hyundai Electronics and changes its name to SK Hynix.
In the pharmaceutical field, the group has a BMS manufacturing facility in Ireland (2017) with automated manufacturing technology and an AMPAC chemical plant in the US (2018). In addition, SK Holdings owns two power plants, the average flow of Eureka (2017) and Brazos Midstream (2018).
SK also participates in the transport war, which happens fiercely when investing in the development of car-sharing services in Korea (Socar), America (Turo) and Asia (Grab).
In addition to market success, SK Group once stood at the brink of bankruptcy because it faced a series of lawsuits in 2011, but the company has escaped the critical situation, revenues have risen again in 2012 and so far SK business empire The Group covers over 40 countries, with revenues of 132 billion dollars and total assets of 184 billion dollars.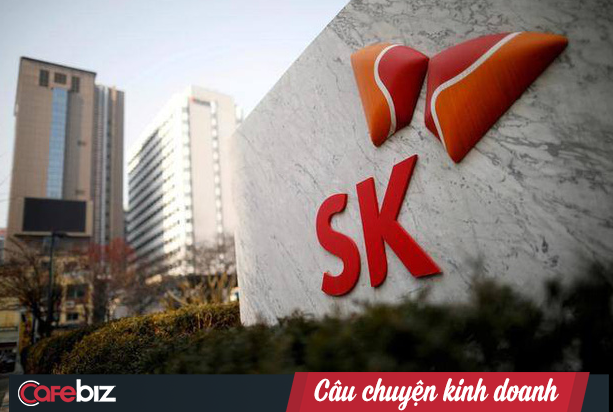 Merger and acquisition deals with many leading vendors in Vietnam help the SK Group to have a major advantage in the market competition of nearly 100 million people.
Find ways to "connect the way" to the Vietnam market more than 15 years ago
Since 2003, SK Group has developed a low-cost code division multiple-access (CDMA) code called S-Fone in Vietnam.
The S-Fone brand was created under a business cooperation agreement between the Vietnamese partner SPT and SLD Telecom (under SK Telecom). As the first CDMA network operator in Vietnam, S-Fone is considered to be a pioneer in breaking the VNPT mobile telecommunications monopoly.
However, the commercialization of CDMA networks in Vietnam is slow due to many network difficulties and fewer terminals, not to mention the growth of the 3G network. That's why S-Fone has officially stopped working in 2012.
But the failure of S-Fone did not end the SK Group in Vietnam. In fact, this group has invested in different companies in different areas.
In the field of energy and petroleum Vietnam, Petrolimex began to establish relations with SK Energy since the early 1990s, importing oil from Yukong Singapore (predecessor of SK Energy).
In 2007, SK Energy started supplying Petrolimex diesel with a large ship to Van Phong Bay (Khanh Hoa, Vietnam). Until 2008 SK Energy delivered RON 95 and later RON 92. Ten years later SK Energy became the second largest shareholder in PV Oil with 5.23% ownership.
Also in 2018, SK Energy won a $ 2.7 billion package to build a polypropylene and polyethylene factory in the Long Son Petrochemical Project in Ba Ria province – Vung Tau.
In the area of ​​FMCG in September 2018, SK Holdings invested $ 470 million in the acquisition of all 109.9 million own shares of Masan, which corresponds to a 9.5% ownership interest rate, turning into a home. Masan's largest foreign investment.
SK Group, through its deal with Masan, directly infiltrates various Masan Group companies, usually Masan Resources, which supplies tungsten chemicals (such as APT, BTO, YTO). ), the largest in the world outside China, with a market share of 36% after the acquisition of Nui Phao and Masan Nutri-Science – 35% of the market share of pork feed in Vietnam;
Thus, M & A deals with many leading vendors in Vietnam help the SK Group to have great advantages in the market competition of nearly 100 million people.
Source link