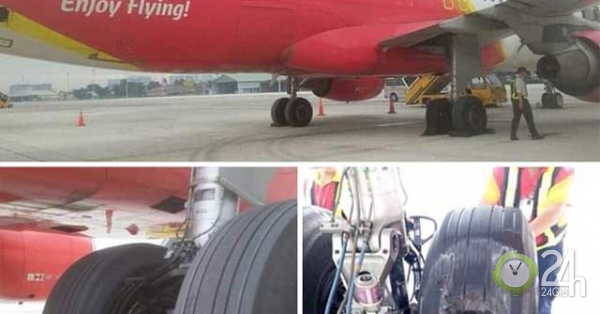 Wednesday, February 13, 2019 06:46 (GMT + 7)
Viejet Air has spoken about the information on the internet that the plane exploded when it landed at Tan Son Nhat Airport, Ho Chi Minh City.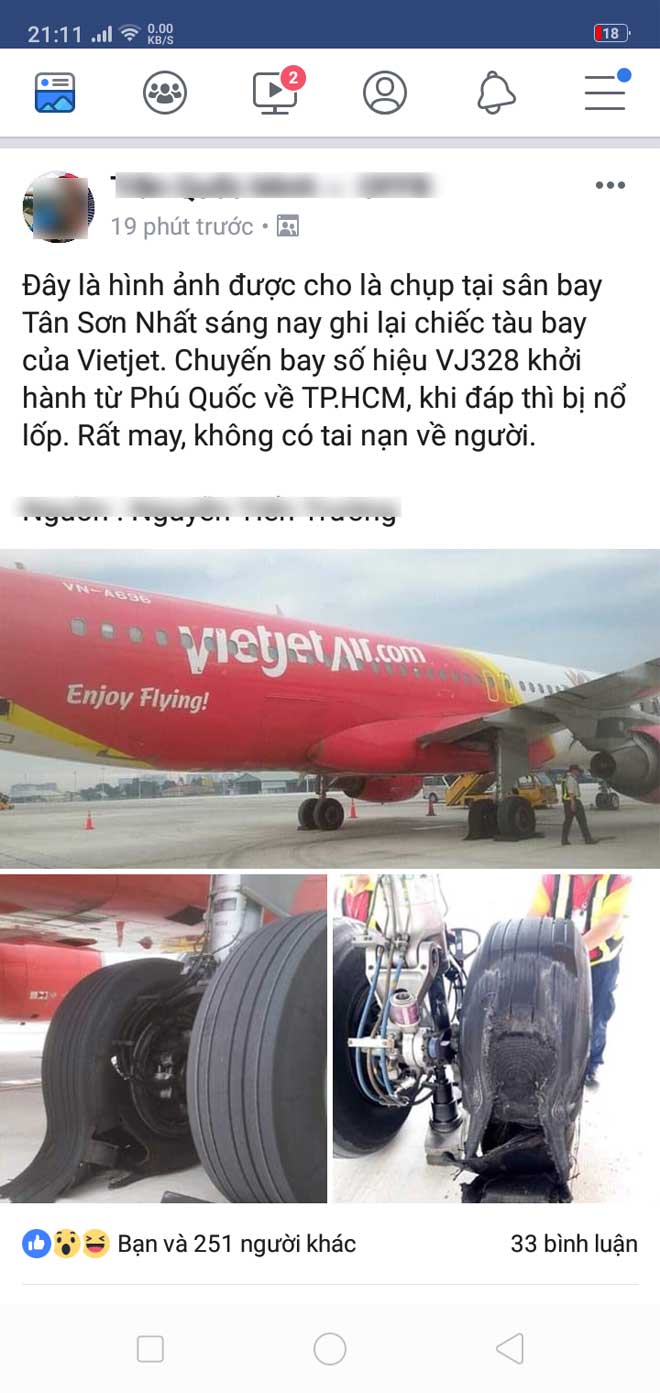 Online images suggest that VietJet Air tires have problems
On February 12, the VietJet Air VJ328 flight number originated from Phu Quoc to Ho Chi Minh City, and when it landed at Tan Son Nhat Airport, the tire exploded. According to the shared image, the airplane tire is very broken and has a big hole. According to the story, the incident has no victims.
As far as this information is concerned, the VietJet representative said that on 12 February the flight from Fu Kwok to Ho Chi Minh arrived at 7:30 in the morning. Once the passenger has entered the station, the plane is placed in the parking lot and checked, there is a tire showing signs of damage. The aircraft is replaced with a tire immediately after that and it is ensured that the schedule of the subsequent flights is not affected.
"Passenger safety is always a priority. Each signal is checked and processed according to the process. This is also a general situation of the specific characteristics of aviation, "said Vietjet, a representative of the airline.
Before VietJet Air had many problems. In particular, only in December 2018 there were two serious VietJet Air flights incidents, including: Flight VJ356 (November 29, 2018) and VJ689 (December 25, 2018)).
In particular, with the VJ356 flight during the landing of aircraft at Buon Ma Thuot Airport, the two nose planes were removed; For Flight VJ689 the plane landed on the take-off, which was not yet put into operation at Cam Ranh International Airport.
Only in the fourth quarter of 2018 VietJet Air encountered 7 airplane incidents.