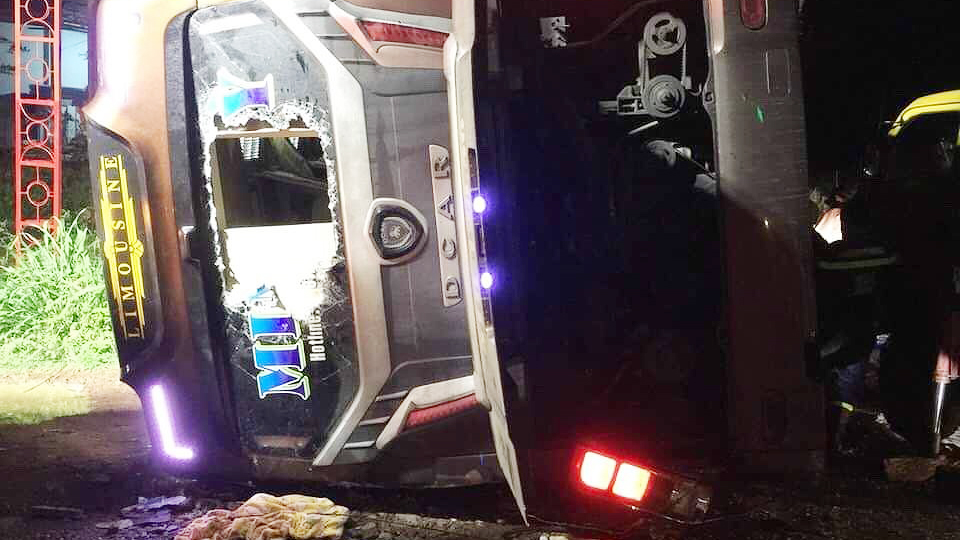 About 18 hours on 22 May, a passenger car, Supervisory Board 51B – 123.56, was driven by Nguyen Tu driver to control traffic on National Highway 1A in the direction of Dong Nhin Bin Tuan.
When the passenger car moves around the village of Nong Doan, Xuan Tan Municipality, Long Khanh, a car crash is overturned, pressed against a motorcycle that stops at the road.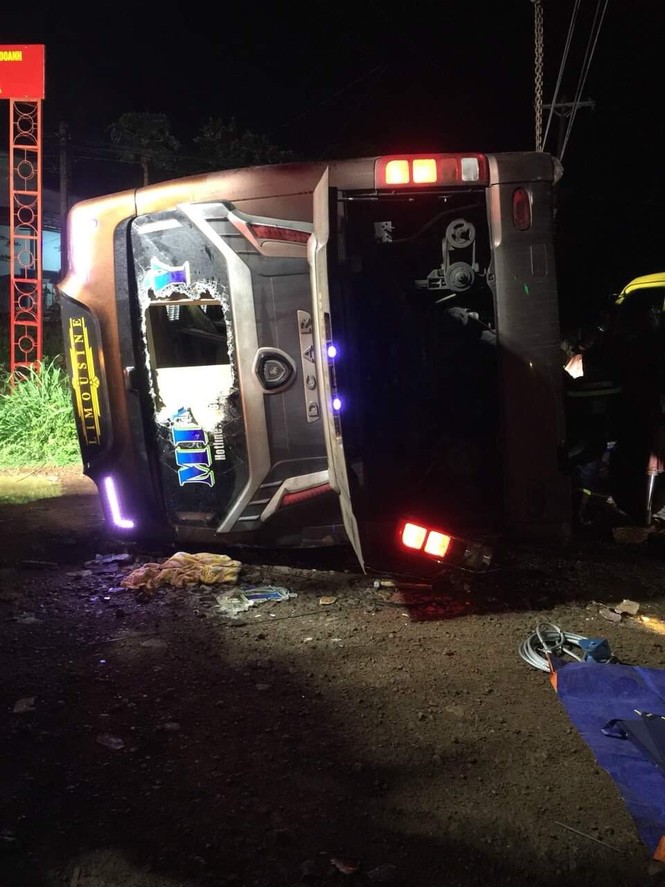 Current location of the accident.
The incident triggered 2 mother and daughter of the passenger bus who died at the scene, Ms. Dang Thi D. (SN 1992, living in My Loc, Phu My Province, Binh Dinh province and her daughter Chung Dang Nha H.) 17 injured passengers are now taken to Long Khan Hospital for urgent treatment.
According to some sources, the incident happened during a heavy rain, a slippery road so the driver can not control the speed.
Existing bodies investigate the cause of the incident.
Manh Thang