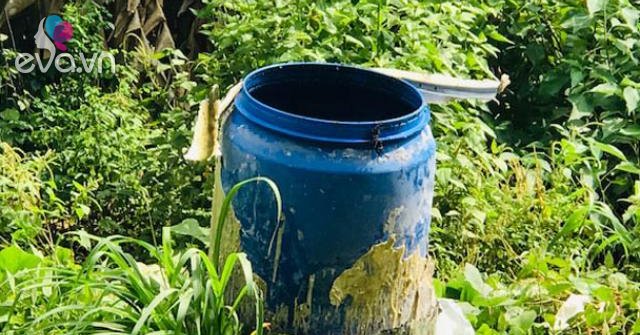 According to the original investigation, the suspect Nguyen Ngoc Tam Hueen (40-year-old living in Ho Chi Minh City) was a lecturer at a closed university in Thu Duc District, Ho Chi Minh City.
On May 22, police in Bin Duong province said the agency is still expanding the investigation, consolidating evidence, and verifying the testimony of suspects when two bodies are found in the concrete in the house. No. 90, Group 3, Hamlet 5, Hong Hoa Municipality, Bau Bang District, Bing Dong Province.
Suspected Ha and mother.
In addition to the group of suspects, including four women detained in custody, the police are also looking for other women, but they have only been involved in the practice.
The identity of a group of four women held by the police includes: Pham Thi Thien Ha (31 years old) and Ha Trinh Thi Hong Ho's mother (66 years of age, resident in Tan Phu district, Ho Chi Minh); Le Ngoc Phuong Thao (29 years old, by Tien Giang) and Nguyen Ngoc Tam Huyen (40 years old living in Ho Chi Minh). The police confirmed that Mrs Huyen was the name of the fourth woman in this case, not Le Phu Hanh as information according to the initial testimony given by some newspapers.
The 7-seat Ford Everest car carries a group of women when arrested as a "mobile home."
According to the investigation and suspicion agency, Juan was a lecturer at a university located in Thu Duc District, Ho Chi Minh City. Several years ago, when Ha started a group of practitioners, Ms. Hoa voiced disapproval, so he took the group to Mrs. Hueyen's apartment to continue to grow. In the process of self-improvement, the Ha group continuously changes locations and districts from one province to another.
According to initial testimony, Ha is a highly educated person who has studied abroad. When he returned to Ho Chi Minh, Ha had a famous and crowded beverage store.
But then, as he was too focused on "cultivation," Ha closed the store, convincing his mother to sell the house to get a large sum of money, and then put all the furniture on the car to go elsewhere.
The 7-seat Ford Everest car carries a group of women when it is arrested as a "mobile home" because it contains a lot of furniture. The police also seized many valuable assets in the car, including gold, US dollars and hundreds of millions of money.
The house where two bodies were found hidden in concrete.
According to a police investigation, Ha visited provinces such as Nghe An, Nha Trang and Ba Ria – Vung Tau to cultivate and "evangelize". In these settlements, Ha was punished for gathering, dragging people to practice in public places without permission.
The initial testimony of the suspect group shows that murder is not an act of outbreak, but deliberate. Ha and the suspect group have actively purchased 6 electric weapons to kill the victim, but then they did not use it. Ha and other suspects continue to buy electric jacks on the example of the victim Tran Tri T (SN 1992, Nam Din village living in Ho Chi Minh), conducting "acupuncture" to make the victim unconscious. Then, Ha uses a suffocating neck to die.
The reason, according to the suspicious group, that T has violated the rules of cultivation and that there are signs of "possession", should be killed.
The autopsy results indicate that death T can be due to asphyxiation, body wounds can be stabbed with sharp objects. As for T-body wounds, the group of suspects said that when they were put in the barrel, the body was swollen, so it was used to pierce to remove it.
For victims who were placed in plastics plastic containers and were cast with concrete such as Mr. Tran Duc L (village Nghe An), although the suspect group was when practicing in a villa in the Xuyen Moc district (Ba Ria – Vung Tau) Mr. Lynn jumped from the first floor of the ground to die. However, the investigative agency said it was necessary to check this testimony to see if Mr. L actually jumped or was killed. Because if Mr. L jumped into the villa, does the manager know or not? The transportation of bodies from Ba Ria – Vung Tau to Bau Bang district, Bin Duong is quite a distance, why not find it? …
The results of the autopsy showed that Mr L's neck had signs of bleeding, the skin and the inside of the chest had signs of bruising but were not clear, so the doctors had no reason to identify the cause. death.
According to the victim's family L, this man had known Ha for many years before returning to Nghe An to open a training class.
Cylindrical plastic containers are used to hide one of the bodies of the victims.
Mr. L had 15 years of work abroad, and when he returned home, he found himself practicing Falun Gong. Mr. Lin even taught some family members to practice. For the purpose of practicing, Mr. Lynn told family members to practice. However, after Mr. Lyn sold his house, he left to practice with Ha, the family did not know how Mr. Lynn practiced.
Since February 2018, the family has lost contact with Mr. Lynn. On May 5, 2019, Mr. Lynn's daughter-in-law suddenly received a message from Ha's phone number stating that Lynn "went the wrong way."
Also, according to the police of Binh Duong Province, due to the complexity of the case involving many subjects, the police must gather evidence to check against the suspect's testimony to continue to clarify the case.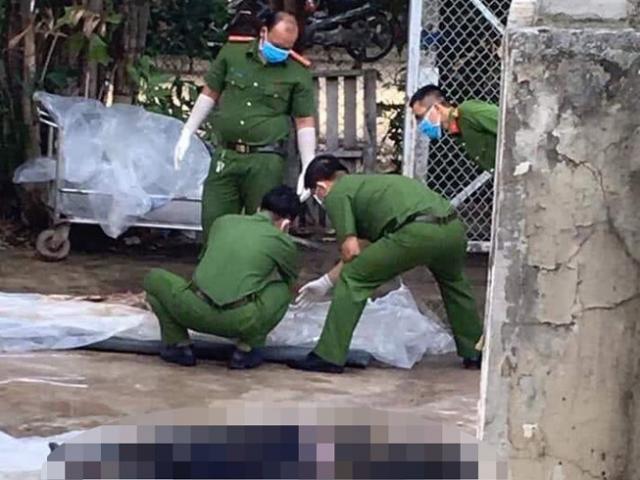 After dealing with the first misidentification of the victim, the female suspect group discusses each other to buy 6 electric weapons to control the second victim, and then act …
According to VD (Dan Viet)