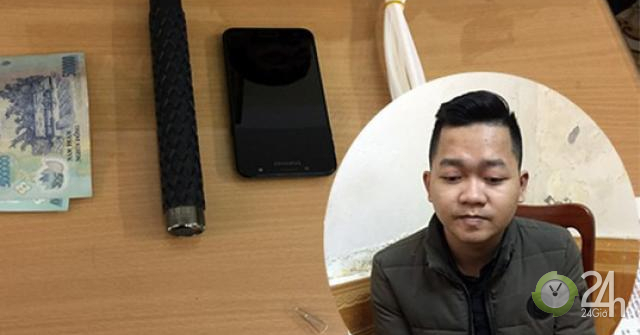 Tuesday, February 26, 2019 18:14 (GMT + 7)
Though new to the social network, Hoang invited Lyn to trust him. After sex, Hoang steals the property of his new girlfriend.
Show CA Ba Dinh District, TP. Hanoi temporarily detained Nguyen Tho Hoang (SN 1995, HKTT Thuy Xuan Tien, Chuong My, Hanoi).
According to CQĐT, in mid-February 2019, through the social network Zalo, the epilogue met Mrs. Hoang Thuy Linh (SN 1995, Quang Bin Province).
Due to the lack of a stable career, the need to spend money, Hoang intended to meet Ms. Lynn to rob his property. In the Internet, Hoang received a false name Tu.
On 20 February 2019, Hoang sent Linh to go to the inn to have sex and agreed with Linh. However, to meet Lynn to rob him, Hoang prepared the instrument for intimidation and victim control: 1 iron rod, plastic tie, and black patch.
At 18:00 on February 21, Hoan was driving the BSC motorcycles: 29E1-293.49 to Lane 166, Kim Mae Ward, to meet Lin, and they both went to a motel on Dao Tang Street ( Ward) Cong Vi, Ba Dinh District)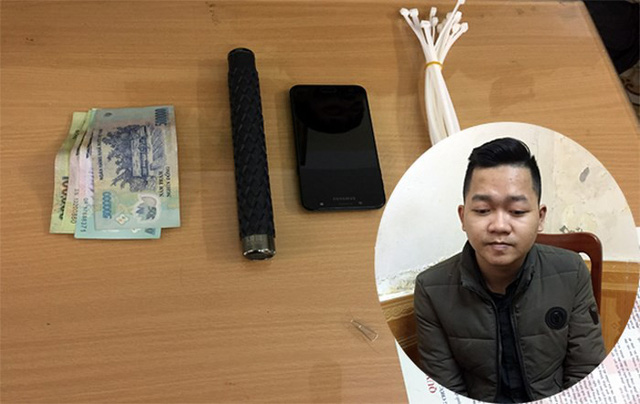 Royal objects and exhibits. Photos: QT
Here Hoang hires rooms and sex with Linh. Around 21:00 on the same day that Lynn left the toilet, Hoang pulled the iron (3 pieces) out of his bag into the bed, using threatening words, and asked Lyn to lie on his bed.
Hoang tied his arms and legs, filled his mouth with the toilet paper, and slipped the strap around Lynn's mouth, then used 2 strokes to hit the victim's back and legs to stop robbing the property.
After a search, Hoang appropriated Lin's ownership, including 1 cell phone, 1 million VND, and 1 victim ID, and escaped.
Getting the news, Ba Din is urgently investigating and checking. On February 23, authorities arrested Nguyen Tho Hoang. In the investigating agency, Hoang admits the crime.
Regarding the above case, in the afternoon of February 26, exchanging with the Family and Social Reporter, Mr. Nguyen Quang Dung (Chief of the Department of Police, Tuy Siu Tian, ​​Chouong My, Hanoi) said: recently arrested by the Ba Ding District Administration in connection with acts of robbery of local people.
Hoang is the youngest child in the family with 2 sisters. The family of agricultural and economic sites is in the middle range. Hoang himself was not well educated, he did not have a stable career. This object is often absent locally.
Prior to the incident, Hoang did not have any criminal history. Currently CQĐT – CA of Ba Ding District contacted local authorities to check Nguyen Tho Hoang
(The name of the victim in the post has changed).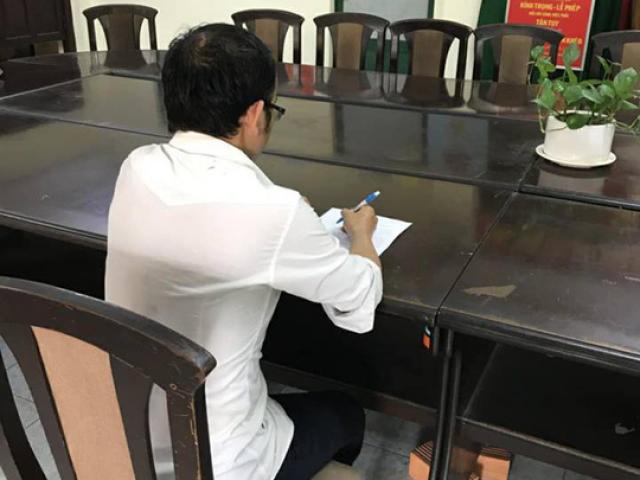 I just introduced you to the hall, but the hosts invited strange boys at home.