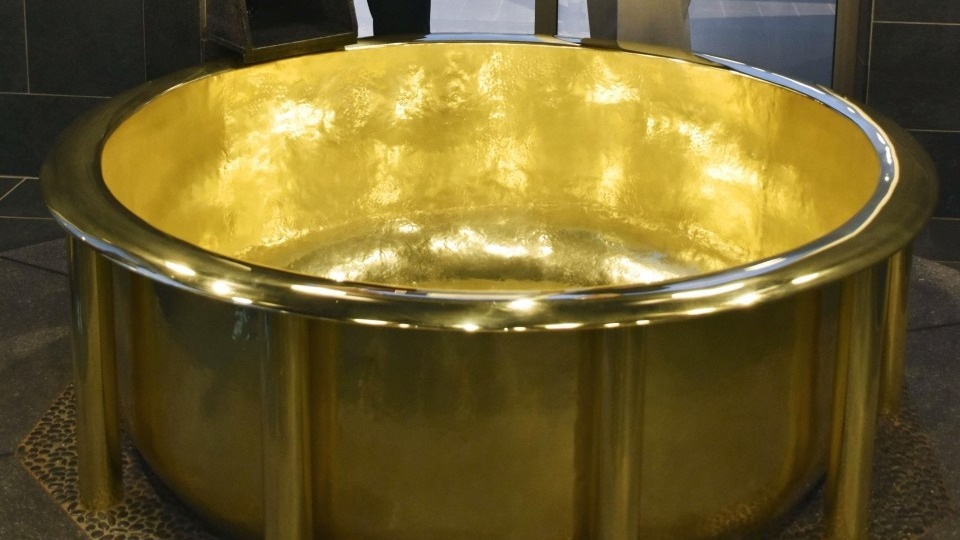 A bathtub made of 18-carat gold in a hot resort resort in Japan set the world's biggest record, weighing 154.2 kg. This "luxury" tub belongs to the Huis Ten Bosch Amusement Park at the resort of Nagasaki, Japan.
This expensive item has a diameter of 1.3 m, a depth of 55 cm, enough space for two adults to relax at the same time. The reservoir is worth about $ 7.1 million. Previously experienced jewelers in Tokyo took up to eight months to complete the job.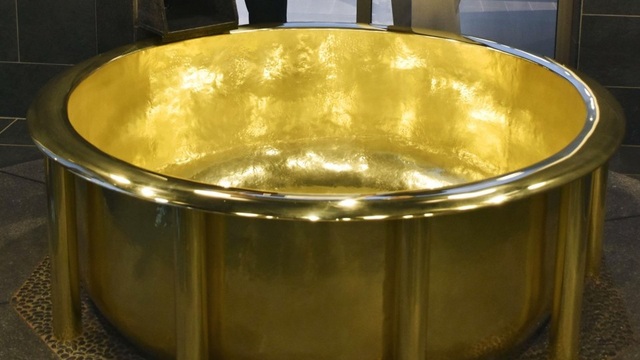 "The golden baths will go beyond other pools around the world, and we hope that visitors will have different experiences," said Huis Ten Bosch Park spokesman.
This expensive item is currently in the hotspot area of ​​the park. This is also a place to welcome a large number of Chinese and Korean visitors to the resort.
Want to experience the feeling of "giants", visitors can put the amount of 48 USD in an hour from using a golden bath. So, to compensate for the payment, the amusement park had to sell about 148,000 hours of experience.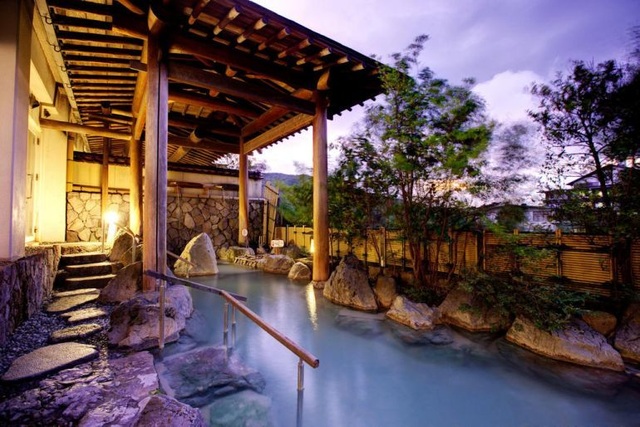 The Nagasaki Heating Complex is famous for its salt-brown spring water, designed with many different bathroom themes. According to the introduction, soaking in the hot spring helps here to relax and improve health, while helping to fight aging.
Quoc Viet
I follow Japantimes