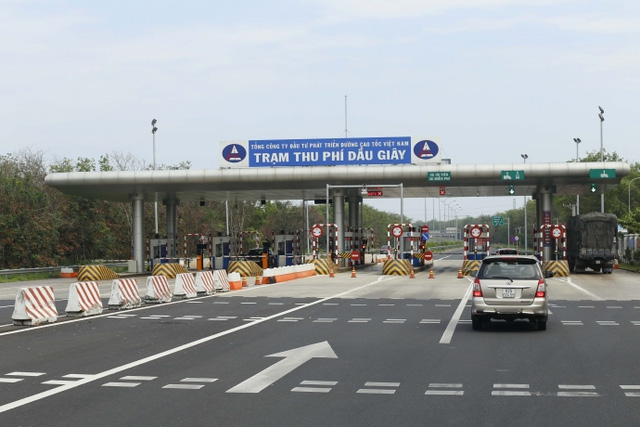 VEC's response was broadcast after public opinion on VEC's information banning two high-speed vehicles permanently banned from this unit was illegal. Leaders of the Main Road Administration (Ministry of Transport) also confirmed that if VEC decides to prohibit high-speed cars from being mistaken, the Chief Executive will withdraw if the decision is signed.
A little more than a day ago, the VEC leader also confirmed PV Tien Fongthe refusal to serve two intermittent vehicles on a durable basis is reasonable in accordance with Decision 13 / QD-VEC-HDTV of 10/01/2019 of the Council of VEC Members, based on Decree 32/2014 and Circular 90/2014.
As for the two-car disaster on the HCMC – Dau Giay highway, which runs in the afternoon of February 10th, VEC said the report on the Vietnam road accident was received on February 11th. (VECE). In particular, VECE has proposed that VEC should consider refusing to work indefinitely for 2 vehicles on all VEC-managed motorways.
However, through a review, VEC found that the proposal was not a sufficient legal basis. Therefore, on 12 February, VEC issued a written response to VEC E.
VEC also confirmed that at that time VEC and VEC E had no formal decision to refuse to serve two vehicles or vehicle owners.
Previously, at 18:20. On February 10 (6th Lunar New Year), the BKS 51A-55850 arrived in Long Phuoc (HCMC – Dau Giay). charge. Later, some elderly people and young people in the car went to the toll area to disturb, lure, and block other congestion-causing vehicles.
Then there were more cars 51C-78196 and 51G-77256, which also had similar behavior.
Although the toll collector explained the cause of slow traffic, the 51A-55850 and 51G-77256 drivers did not obey the property by threatening to beat the station's charging station. ..
VECE then transferred the case to the Traffic Police (C08, the Ministry of Public Security) for work in accordance with the provisions.
According to VEC, some vehicles have, over the past, violated road traffic rules, such as oversized and overloaded vehicles, and vehicles have stopped capturing passengers on the road.
Le Huu Viet