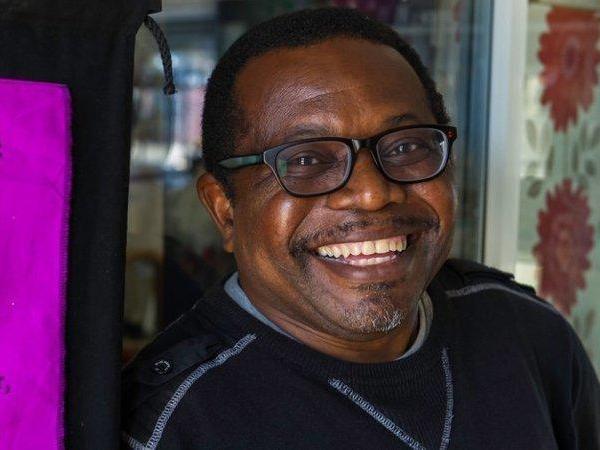 A person who has been threatened with deportation to Zimbabwe has said he will not be forced to leave Britain after his case has been highlighted by The Independent,
Initially, Victor Mukakachi arrived in the UK with a student visa in 2003. He sought asylum after issuing an order for his arrest in Zimbabwe after writing blogs hostile to Robert Mugabe's government.
After a recapitulation interview in December when embassy officials asked for more information about him and his relatives in an attempt to verify his identity, the 58-year-old child was threatened with deportation.
Affiliates Independent minds
For exclusive articles, events, and free ad reading
£ 5.99
€ 6.99
$ 9.99
month
Get the best out of The Independent
By subscribing to independent Minds only for
£ 5.99
€ 6.99
$ 9.99
month
Get the best out of The Independent
Without Ads – Simple
£ 5.99
€ 6.99
$ 9.99
month
The 58-year-old said he was afraid of his life and that he "would not be spared" by the Zimbabwean authorities.
It is believed that deportation is part of a supposed agreement to "repatriate" thousands of failed asylum seekers in Zimbabwe in exchange for cash benefits. The Ministry of the Interior does not deny the allegations.
After the cover of his case The Independent and more than 7500 petitioners, the deportation of Mr Mujukachi was postponed for three months.
He will, however, remain apprehended at Morton Hall, an immigration center in Lincoln.
Speaking from the center shortly after they understood the news, Mr. Mujukachi said about The Independent: "This is a great relief. My papers were given on Monday, and my last day here was for tomorrow. I was told that deportation measures were being taken for the 14th. It was terrible.
He added, "I am very grateful to everyone. The publicity that has been generated since I was arrested has become global. People from around the world sign the petition. But that brings me to the attention of the government of Zimbabwe. Now they will look at me and I will be interested.
– And I'm deeply worried about my wife, who is now in Zimbabwe. The attention it generates is bound to draw attention to it. We have to find a way to protect it.
He said he plans to apply for a guarantee and hopes that this will be "the start of the process [his] release from detention ".
His lawyer, Catherine Hodder, said she welcomed the news and was grateful for the support of Mr. Mujukachi's case.
She added, "We will continue to work while Victor enjoys international protection in the form of refugee status."
Gil Fernis, a Labor MP from Sheffield Brightside and Hillsborough, confirmed the news after intervening at the Home Office.
She promised to continue to work to release Mr Mujukachi, adding: "Pouring out support for such a valuable member of our community is unbelievable and has not played a small role in securing for now. My team and I will work in the coming weeks to help Victor return to his family and secure his future at Sheffield. "
The Independent contacted the Home Office for comment.
---
We will tell you what is true.
You can create your own view.
at The Independentno one tells us what to write. Therefore, in the age of political lies and bias of Brexit, more readers turn to an independent source. Please support us and enjoy exclusive events, eBooks – no ads.
Deal Brexit for you. Subscribe now.
Source link