Portugal coach Shakhtar Paulo Fonseca laughs when asked about the decision.
"It's hard to talk about penalties after results like that – but that's ridiculous, that's all I can say," he said.
"Everyone saw it, but it wasn't because our penalty lost in the match," he added.
City manager Pep Guardiola agreed that the referee was wrong and said the incident highlighted the need for an assistant video assistant (VAR) system to be introduced.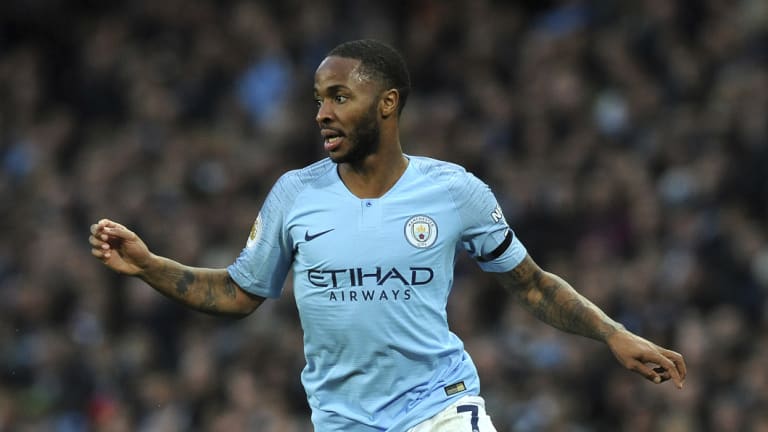 "We realized it wasn't a penalty. We didn't like to score in that situation," said Guardiola, who admitted Sterling should have told the referee at the time.
"You know VAR and what it is – the referee must be helped because they don't want to make mistakes.
"This game is very fast, very fast lately. It took 10 seconds for someone to say something to the referee," he added.
Social media lights up after the sentence is given.
City had two additional penalties which were rejected because Sterling and David Silva lost under the challenge but Kassai had no alternative but to point to the place 18 minutes from time.
Shakhtar had the right to feel aggrieved but they were declared defeated for the second time in two weeks by City, which made a certain victory through Sterling, Riyad Mahrez and two more strikes by Jesus.
Silva was clearly cut down by Taras Stepanenko and Jesus was shot into the top corner.
The result at the Etihad Stadium ensured City went to the derby this weekend against Manchester United in a good heart, with the bonus of resting Sergio Aguero, Leroy Sane, Benjamin Mendy and Vincent Kompany.
Reuters, with the agency
Source link