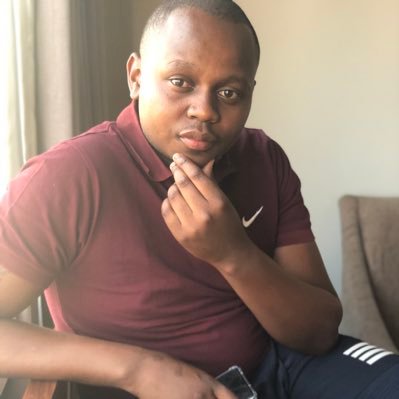 CorrespondentJOURNALIST Maynard Manyowa says he and his family were now living in fear for their lives after being subjected to threats by perceived opposition supporters not pleased with his Thursday comments exonerating the army from the August 1 killings.
Manyowa has filed a police report and a formal complaint with the Kgalema Motlanthe Commission of Inquiry into post-election disturbances.
In a statement, John Masuku, a spokesperson of the probe team, urged law enforcement officers to investigate alleged threats while also urging those attending Harare hearings not to heckle witnesses giving their testimonies to the high profile team.
"The Commission urges the police and other enforcement agents to investigate urgently the allegations by Mr Manyowa and bring all the perpetrators of verbal and physical violence or abuse who cause harm, despondency and discouragement to the citizens who have freely testified before it," read part of its statement.
Six civilians were shot and killed by what are widely believed to be members of the army who were deployed in central Harare on the fateful day to help quell wild protests by opposition supporters who were not happy with the slow pace of the election announcement by Zimbabwe Electoral Commission.
Several witnesses, among them relatives of the deceased, have since appeared before the inquiry team to say whatever they knew about the disturbances.
On his part, Manyowa, and the South African Zimbabwean scribe, distancing the army from the killings, something that has elicited a volley of social media threats.
He says he has been "viciously" attacked through social media and also "threatened in person including his two wives, children and employees right from the time he was testifying live on ZBC television and other online streaming media."
Manyowa further claimed images of his property have also been exposed on various social media platforms with threats of causing physical harm and death to him, his family and employees.
Giving his testimony before the probe team, Manyowa said he never saw any soldiers in the vicinity of a shooting incident in which a civilian was shot and killed inside a crowd.
Since the commission has begun its inquiry weeks ago, some witnesses aligned with the opposition have gone all out to discredit some Zimbabwean members of the panel, in particular Zanu PF activist Charity Manyeruke and Lovemore Madhuku of the opposition NCA.
Last week, former Zanu PF Harare provincial youth leader Jim Kunaka made sensational claims Manyeruke was among Zanu PF leaders who sent youths to beat opposition opponents before.
Masuku urged witnesses to stop personal attacks on commissioners during hearings.
"The Commission is also disturbed by people who attack and denigrate the integrity, professional ability and reputation of some Commissioners and the prerogative of the appointing authority who is the Head of State and Government," he said.
"It should be borne in mind that His Excellency President Emmerson Dambudzo Mnangagwa saw it fit to appoint the current Commissioners to carry out this national task in terms of the laws of the land.
"Infact, the courts have made a judgment in favor of their unperturbed continuation of duty with the right to ask questions without any threats or hindrance.
"Finally, the Commission urges all citizens who attend public hearings to give the opportunity to all those giving testimonies without interjections, heckling and demeaning."
If our services have assisted you, our work would be much more secure with your help –

For as little as £ 5, you can support ZimEye – and it takes only a minute.
Source link