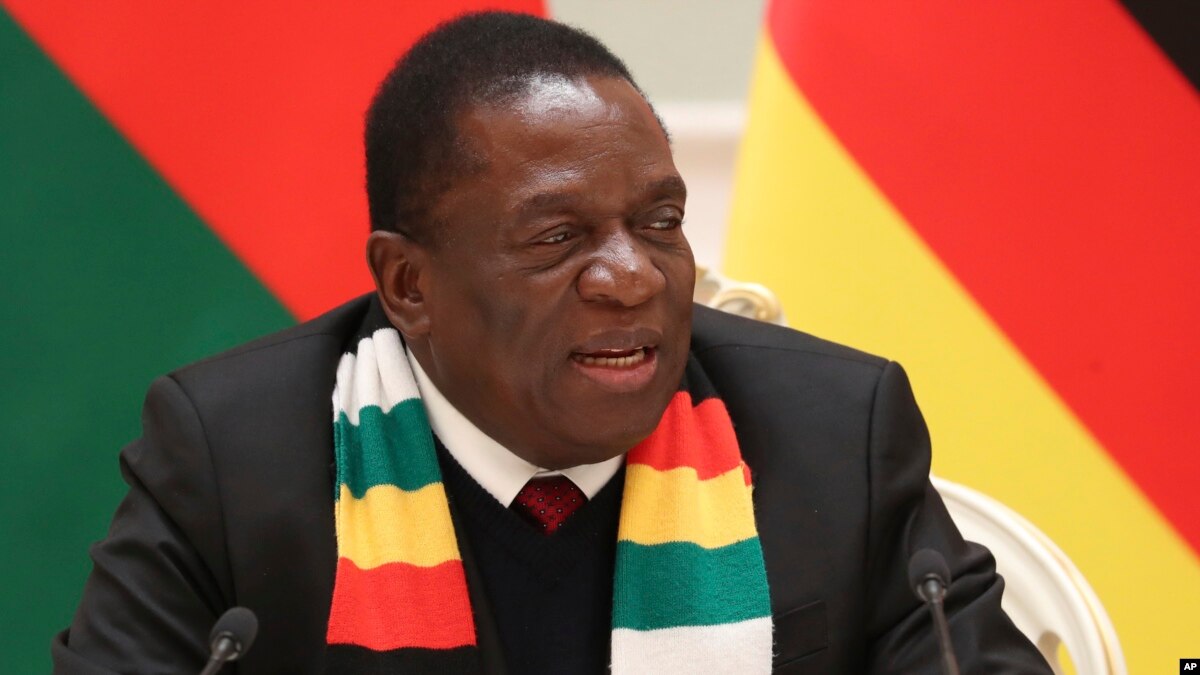 Zimbabwe's President Emerson Monanga has interrupted his international trip and returned home Monday, after at least 12 people were killed in the protests in the government.
Protests broke out last week after Mnangagwa announced a 150% increase in fuel prices just before going abroad.
With the rise of protests, Vice President Constantine Chievenga, a former commander of the army, began massive repression, which saw security workers shoot protesters and drag people from their homes and beat them, human rights activists said.
Last Wednesday, security forces shot and killed five people and injured 25 people in the capital Harare. A group of local doctors said it had treated 68 shots and dozens of attacks after Zimbabwe's security forces broke the protests in Harare and Bulawai.
Also Monday, police arrested the Zimbabwe Congress by trade union president Jaffet Mooyo, who is trying to leave the country. He and another protest leader, Reverend Evan Mavar, are now facing accusations of subversion. Another 600 protesters face charges of violence.
Morgen Comici, deputy chairman of the Movement for Democratic Change (MDC), accused the president of directing his security forces to beat and harass activists and protest workers.
The government has also imposed a complete ban on the Internet so that protesters can coordinate their rallies. On Monday, the Supreme Court of Zimbabwe ordered officials to restore full Internet access by ruling that the State Security Minister, who ordered shutting down the Internet, had no power to do so.
The United Nations has called on the government to stop the "excessive use of force" by the security forces. Mnangagwa's spokesman, George Charamba, told state-controlled media that the government would "not stay up until these tight interests play so stormy."
"The answer so far is just a taste of the things ahead," Sharabba said.
Columbus Maughunga of Voice of America contributed to this report.
Source link