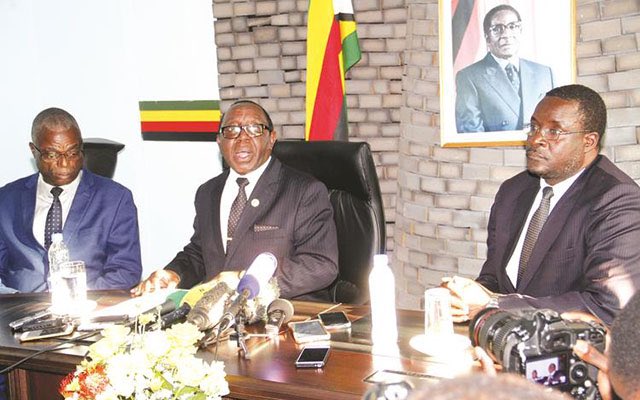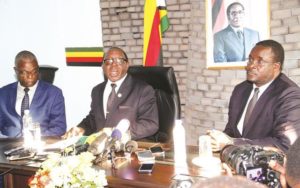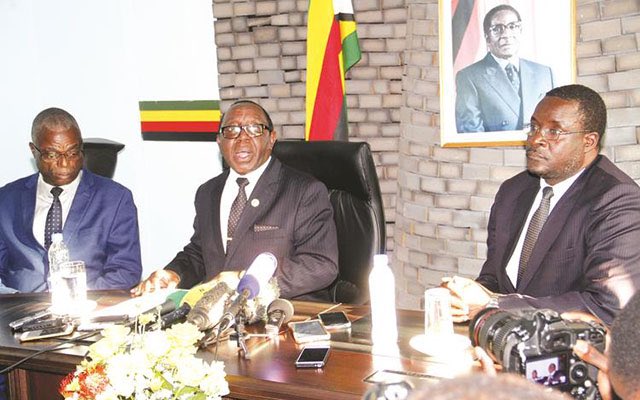 By the own correspondent| On this day, November 6, 2017, Zanu-PF Secretary for Information and Publicity Simon Khaya Moyo announced the expulsion of the ruling party Zanu Pf, who was then Vice President Emmerson Dambudzo Mnangagwa.
Khaya Moyo's announcement follows the expulsion of former VP Mnangagwa from the government by former President Robert Mugabe.
Khaya Moyo said:
"It has been proven that his actions in carrying out his duties have become inconsistent with his official responsibilities. He also showed a little honesty in carrying out his duties. "
If our services have helped you, our work will be much safer with your help –

For as little as £ 5, you can support ZimEye – and only takes one minute.
Source link